Beautifully made and designed with care, first impressions of this new toy from Fun Factory are great. As it is a dual vibrator, I was expecting amazing clitoral stimulation as well as sensational vibrations directed onto the G-Spot. There is a choice of different motors which allow you to be creative with the vibration patterns and find one that suits you best – I find the settings interesting and I couldn't wait to see how it performs! MISS Bi is shaped perfectly with women in mind, enriching your experiences with the flexible and wide extension, so that it really does hit the spot!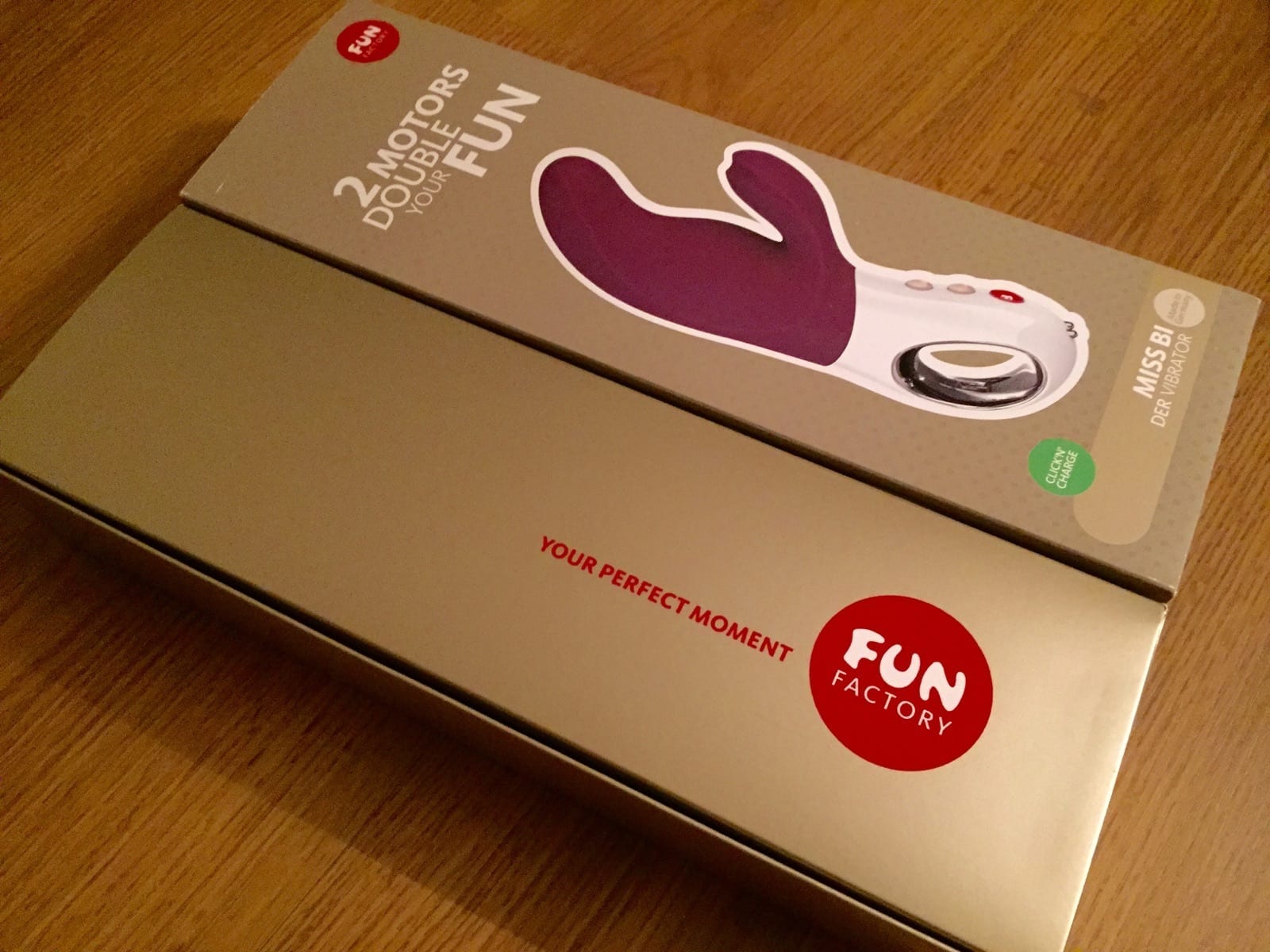 The material of the toy is a medical grade silicone which feels beautifully silky. The full length of the toy is about 17cm – roughly about 10cm of the toy can be inserted. I could get a perfect grip on the toy using the loop handle, giving good range of movement and holding the toy steady to precise spots. On the loop handle there are three buttons which allow you to turn on the toy and change the motor settings; where there are 6 vibration intensities and 6 vibration rhythms.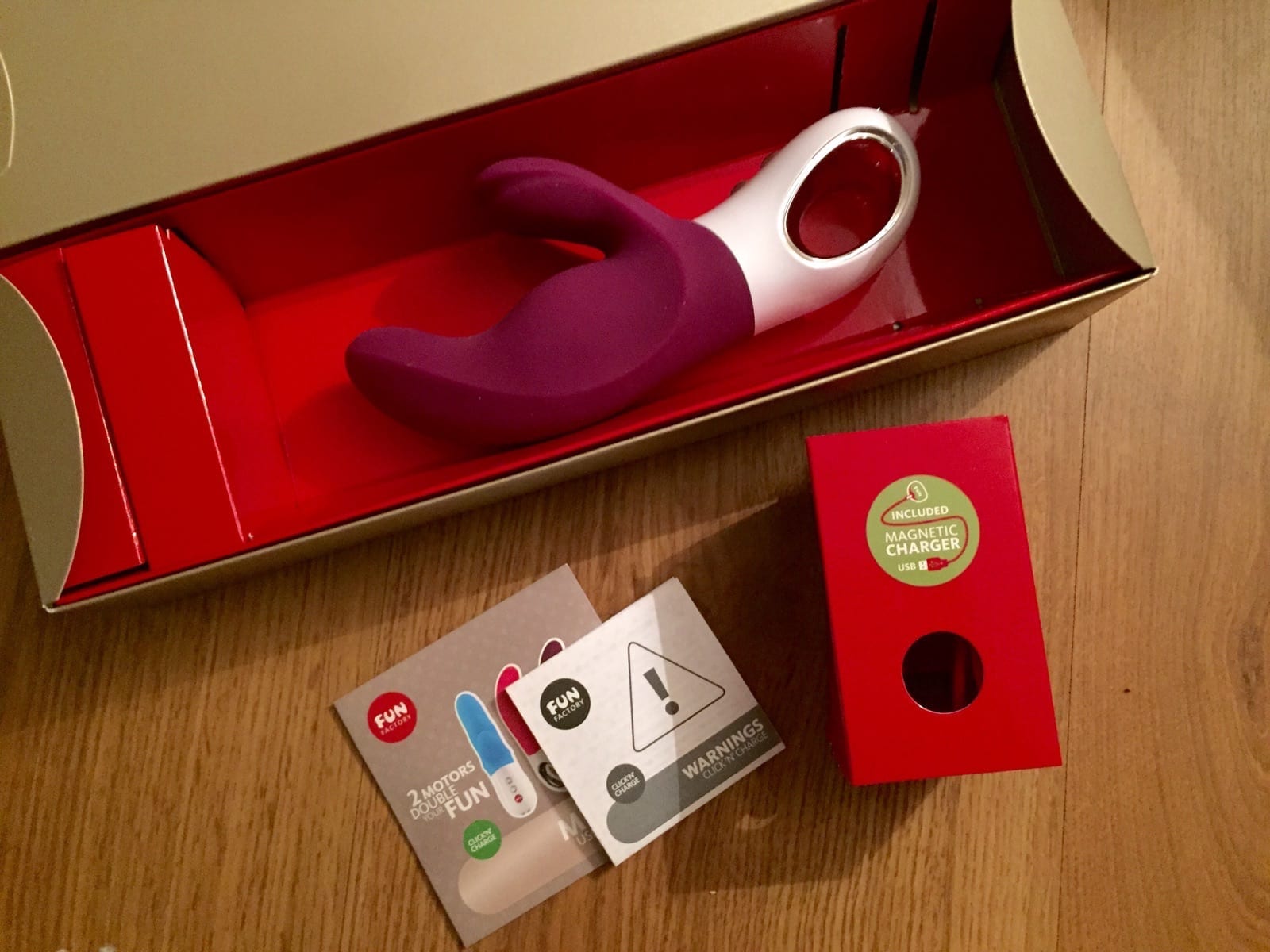 It's really easy to use as they stick out from the toy so you're able to feel them. I've noticed on other products, that I've found the settings quite tricky to change, as they were stiff and couldn't quite feel for them without looking. There is a key lock setting, which is just a brilliant touch! So you won't be worried that in your suitcase it'll turn on and your bag will be vibrating at baggage collection … (We've all been there!) The MISS Bi is rechargeable which I feel is a must have feature nowadays! Fast charge with the magnetic charger included. It's 100% waterproof which allows you to have fun wherever you wish!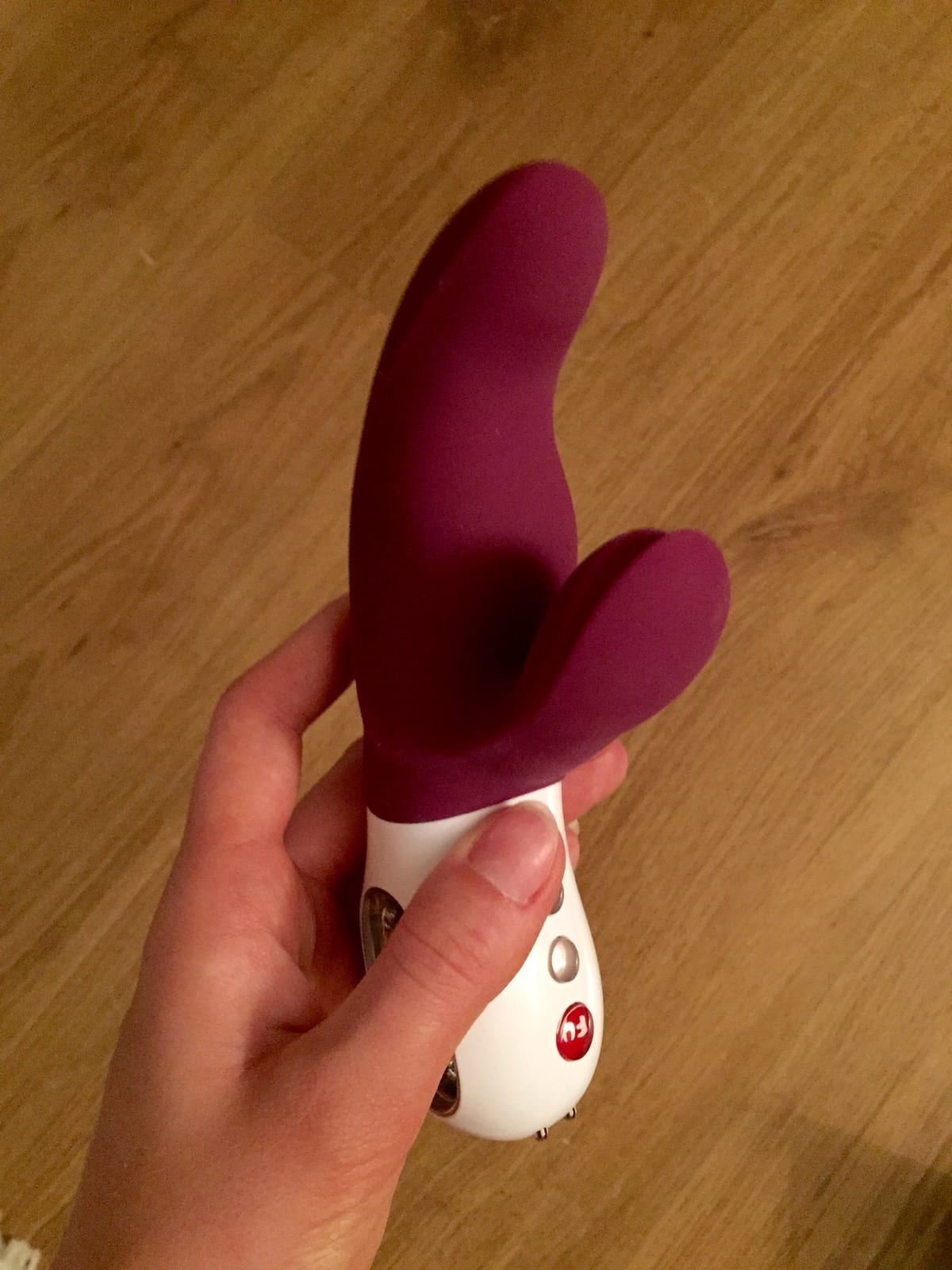 The way that the MISS Bi is described it makes it sounds phenomenal and seductive  – I couldn't wait to get my hands on it! The look of the toy is very different to what I'm used to, however, there has been a lot of attention to the anatomy of a woman and what a woman really needs to enjoy herself. I find the toy quite quirky, with the burst of colour and curves, it really is a FUN toy! The material of the MISS Bi is one of the smoothest I've had. The buttons so really easy to use. And well, the 12 different motor settings you get to choose from are just incredible.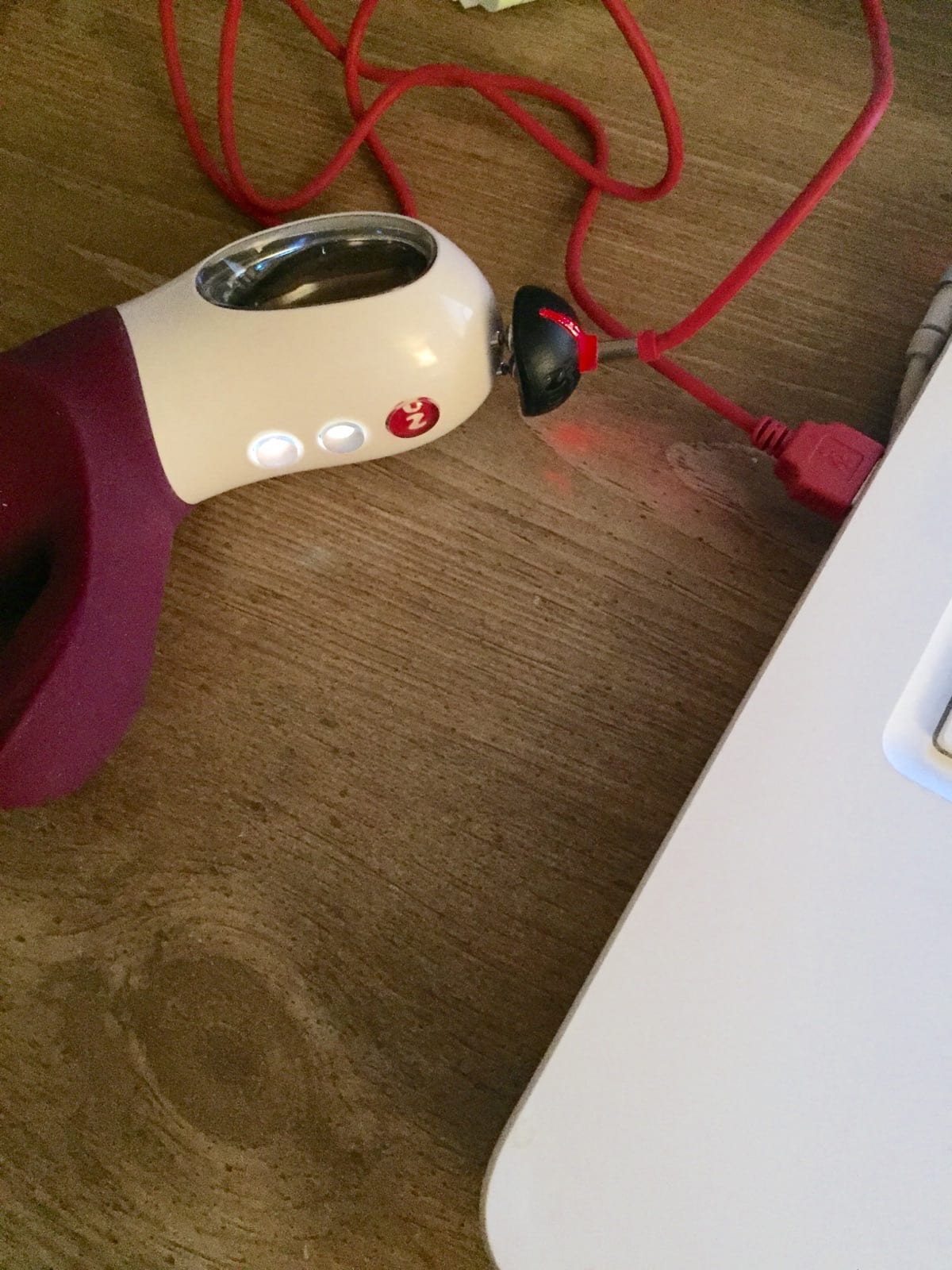 When I was experimenting with all the different vibration settings I was so impressed in what FUN FACTORY had created. There were some really intense high settings and some that really tease, you really don't want to leave the house once you've got one of these! The choice of having both motors on at the same time and even different vibrating patterns at the same time was overwhelming. In many other toys you generally just have the motor on the main shaft of the toy (from previous toys I used anyway – but not for any longer!). When I used the toy I was playing through the different settings so by the end of testing them all out, you've finished, which was really impressive. As most of the vibrations are so intense your guaranteed to climax, its best to use the softer vibration settings if your wanting to tease yourself. 
Tips
Using lubricant whilst inserting the toy is a must. 

Play around with the settings and find your favourites.

Perfect for solo use

Get one! 
Where to buy
Fun Factory – €109.90
Lovehoney UK and Lovehoney US have a number of different Fun Factory vibes available also. 
Rating
Over all I really like this toy! It's well designed and really well made. Fun Factory clearly take a lot of care with their designs making each one unique. It can be extremely powerful or really soft, so is perfect for me wanting the best of both worlds. I did think that the toys length could be a bit longer, but that might just be personal preference. The toy is slightly on the noisy side as well, but what can you expect from TWO motors!
8/10