We're really excited to hear about this, and wanted to share the news about a new interesting toy by Swedish company PicoBong™, called TRANSFORMER™.
The world's first truly inclusive sex toy that can be used by everyone regardless of gender or sexual preference.
The new product, called TRANSFORMER™ doesn't care if you're gay, straight, bi, try, monogamous, polyamorous, trans or cisgender or even if you prefer vanilla to something a bit spicier. It only cares that you embrace your sexuality and explore it.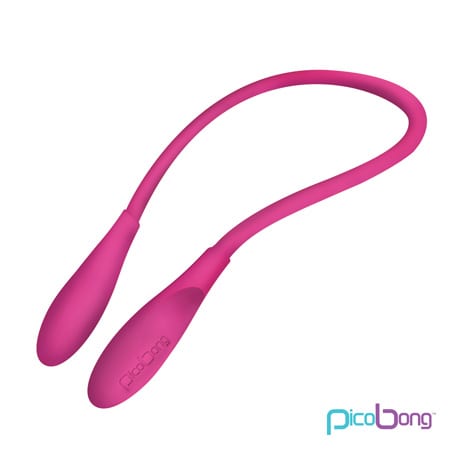 The TRANSFORMER™ is the most versatile sex object in human history. It's a rabbit vibe, a clitoral massager, a cock-ring, a G-spot vibe, a prostate massager and more. It's perfect for her, him, her & him, him & him, her & her, them & them.
Mauricio Garcia, PicoBong™ Head of Marketing, said:
We create toys for singles, for couples, for men and for women, but never before has anyone created a toy for everyone. The TRANSFORMER™ aims to awaken sexual exploration and make people realize they don't need to be confined by the labels placed on them.
With two vibrating pleasure points at each end, the waterproof USB-rechargeable design, allows users to  bend and twist it to create as many possibilities for sexual fun as they can imagine.
PicoBong™ believes the TRANSFORMER ™ will change how we view, think, and use sex toys from here on in and it even has its own manifesto, calling people to embrace their sexuality in its whole entirety.
The one thing that's supposed to unify us – sex – is driving us apart.

Enter the PicoBong™ TRANSFORMER™.

A sex toy that isn't just a sex toy. It's a sexual revolution, the vibrating underground…
We're really interested by this toy and can't wait to have a play with it. We love the idea that it can be bent and changed to suit whatever mood you're in. It really sounds like a revolutionary new toy with endless uses and a catalyst for sexual exploration.
The TRANSFORMER™ is available for £79 at PicoBong™ NOW!!!
Read the TRANSFORMER™ blog, 'The Year The World Went Straight'- A look at the History of Sexual Terms and take part in their incredible Competition, where you could own one for yourself!! Simply film yourself reading the TRANSFORMER™ Manifesto to be in with the chance of winning!!
Drama skills at the ready!! This sounds like an awesome competition! Get inspired by watching the video below: