Another interesting, quality product from luxury pleasure manufacturers LELO. Their new and improved LILY 2 offers more power and discretion, whilst introducing your senses to its beauty.
The LILY 2 is a handheld massager with a difference. Each colour is associated with a delicate scent – Plum – Bordeux and Chocolat Scent, Pink – Rose and Wisteria Scent, Lavender – Lavender and Manuka Honey Scent.
This luxurious personal massager doesn't end there. It boasts powerful vibrations in 8 vibration settings, it is certified body-safe, 100% waterproof for the bath or shower, and USB rechargeable for 4 hours of pleasure from 2 hours of charge.
Used externally, this handheld massager can be used for solo personal time or with a partner, to stimulate all external erogenous zones.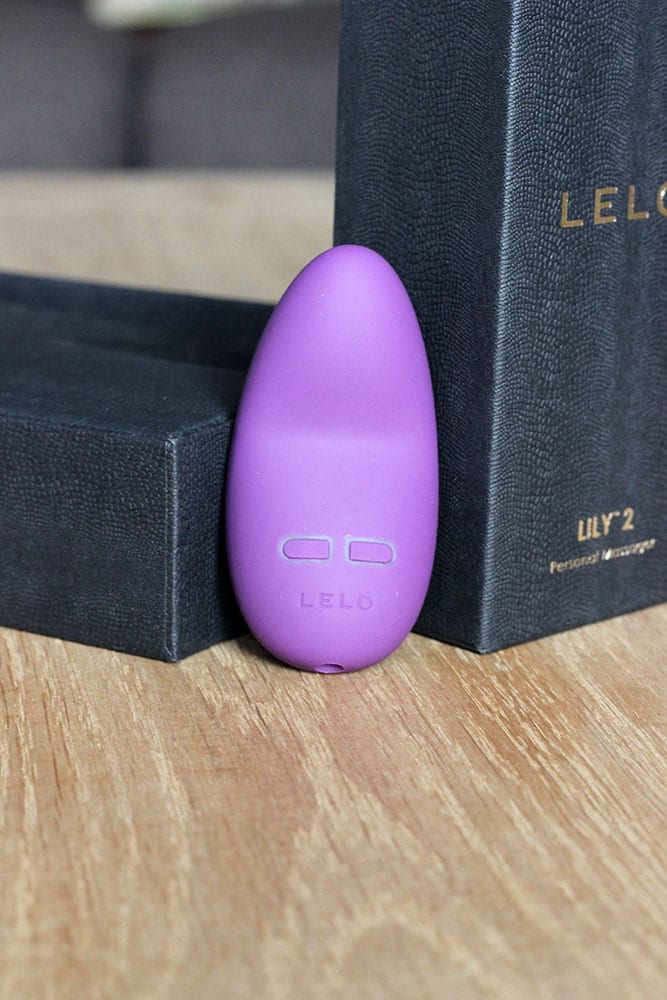 Contents:
LILY™ 2
USB-Charging Cord
Satin Storage Pouch
Warranty Registration Card
Detailed Instruction Manual
Ergonomically designed to fit into the palm of your hand, and beautifully scented to open up the experience to all of your senses, the LILY 2 is a real treat.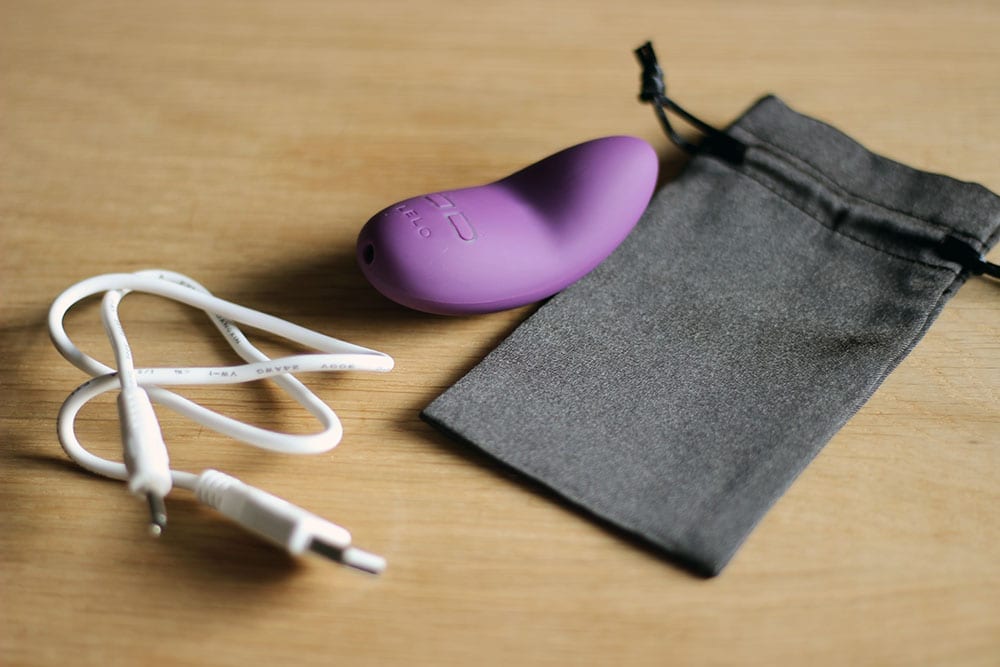 What she says
I received the LILY 2 in exchange for an honest and detailed review. I was very excited to received this personal massager, scented with Bordeaux and Chocolat! What a treat! The LILY 2 comes luxuriously packed in its own sturdy box, with section displaying the toy and sections for the accessories.
The vibrator itself is hard but smooth, soft, body-safe ABS plastic. I can really smell the resemblance to red wine and chocolate, which is a really nice, luxurious scent and feels like this massager is a real treat. The shape is clearly made to fit my anatomy. One side is smooth, the other has a rounded point at one end, all great for exploration of erogenous zones!
There are two buttons to the inside of the toy, simply on / increase vibrations / scroll through patterns, and off / decrease vibrations. There are 8 vibration settings, and the highest intensity is brilliantly powerful! This means the toy isn't without noise, but is still pretty discreet. The charger fits to the port to one end of the toy and plugs into USB for 2 hours.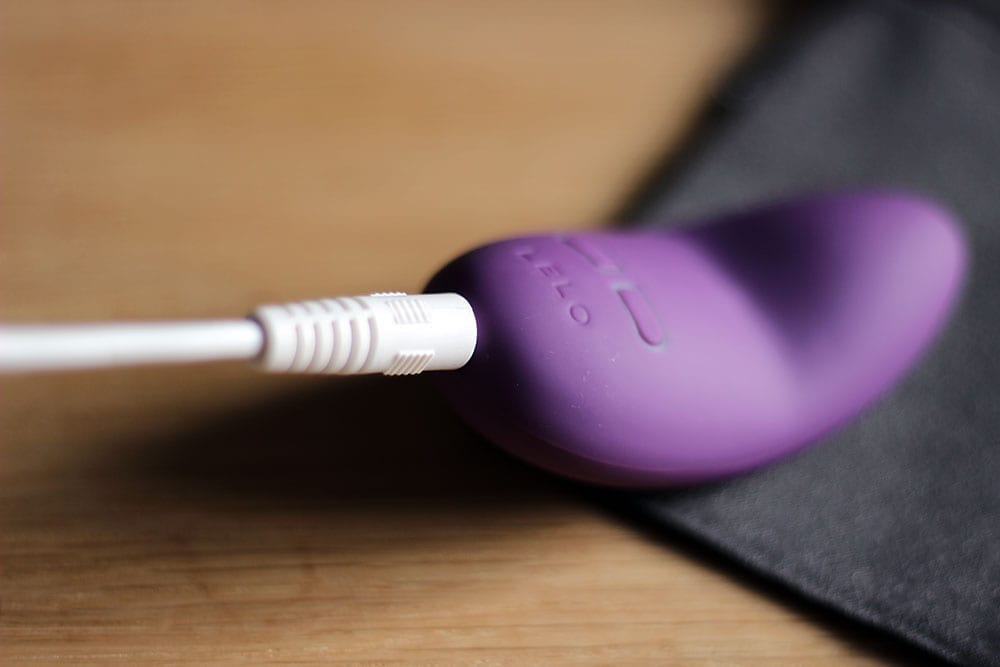 I used the massager alone, cranking it up to the highest intensity because I'm impatient! I washed it first with anti-bacterial soap and warm water.
Aiming the vibrations to the right point, with the right pressure, was very easy. This meant I spent less time thinking about the position of the toy and more time using my imagination! It didn't take long to climax with the combination of great, powerful vibrations and some fantasising!
It's actually refreshing to use a toy so luxurious yet so simple. I can trust it to be safe for my body, to be completely waterproof, to charge up and work well for my body. But the simplicity was great for me and with no angles to think about, it's just a powerful and well made vibrator. I have to say at first I didn't even realise that there were also patterns in my first use, which was perfect for me, as I don't always go for patterns! The usual LELO patterns are there, all great for a good tease and build-up to a satisfying end!
The only thing I don't think this product needs, is the gimmick of the scent.  The scent is an interesting concept, appealing to more than just touch, but I don't really know what effect this is supposed to have when I'm massaging my intimate areas – somewhere that's nowhere near my nose. I also found that when I'd washed the vibrator with anti-bacterial soap and water twice before and after first use, the smell wasn't nearly as recognisable as it was when it first came out of the box.
What he says
Mrs K has used this mostly alone, but it seems like a great product to buy your other-half as a real treat. It's really simple to use together, and would definitely be a real go-to toy at the bedside for easy, luxurious stimulation. You'd definitely get use out of this toy, I'd say it's worth the money. I can see why the scent is a bit odd, as neither of us would really smell it before using! But it's clever, and really makes it feel like a luxury product with individual needs in mind.
Tips
Where to buy
Available in Plum – Bordeux and Chocolat Scent, Pink – Rose and Wisteria Scent, Lavender – Lavender and Manuka Honey Scent.
Rating
A really brilliantly simple massager, with powerful vibrations and made with care. I think the scented toys is an interesting concept, but I really wouldn't buy this vibe just for the scent. A great buy that will be used again and again without fail!
9/10