Myself and Mrs.F have never used a cock ring before so this one was another first. Our first ever cock ring is the cowboy themed RingO Ranglers BandolerO from Screaming O (Provided to us by SexToys.co.uk in return for an honest review), this is just one from the large range of cock rings ScreamingO have created.
The BandolerO is made from a soft, body safe, SEBS silicone material, which is great for cleaning and really comfortable to wear. The SEBS silicone also means it's great for anyone with sensitive skin or an allergy to Latex. The BandolerO contains a vibrating bullet that sits within a pocket on the ring, the bullet has three speeds and a patterned vibration, which really packs some power. The bullet vibrator is fully waterproof and takes 2 AG13 batteries (batteries included) and lasts up to 40 minutes at a time (Which means we'll get about 20 sessions from it 😉 )!
What she says
I have never really tried anything like this before and didn't think I would like using a Cock Ring with my Partner. My first thoughts were "why is it grey?", but once Mr. F put it on and got going my opinions changed fairly quickly. We kept mainly on the second speed at first, which felt amazing, so powerful and added so much more pleasure! At first it felt a little bulky and got in the way, but after a few minute and turning the speed all the way things got a whole lot better and a whole lot harder.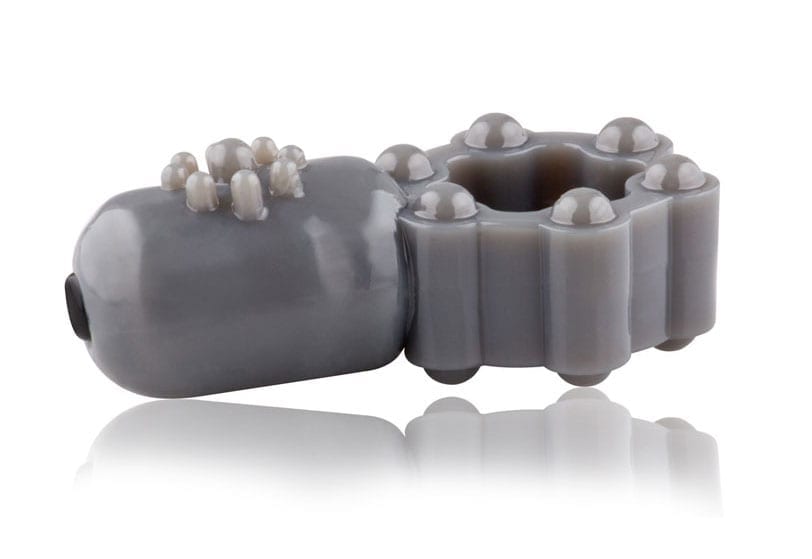 The big button on the top of the bullet meant that going from one speed to another made it so easy. We did from time to time knock the button and turned it off, but it was really quick to turn it back on and didn't spoil the moment. I really enjoyed using this and will definitely be trying it again. I also think that this is a good starter toy for couples to use together as it is easy to use isn't scary (lol) and you just kind of forget about it altogether.  This takes out some of the awkwardness of using a toy together as a couple for the first time. The only thing I probably would change is the colour!
What he says
I found this really great during sex and after using it for a while I barely noticed it. The material is really soft and didn't cause any discomfort. The ring is stretchy meaning it is easy to put on. The cock ring fitted snugly around my penis and the tightness gave me a much stronger erection.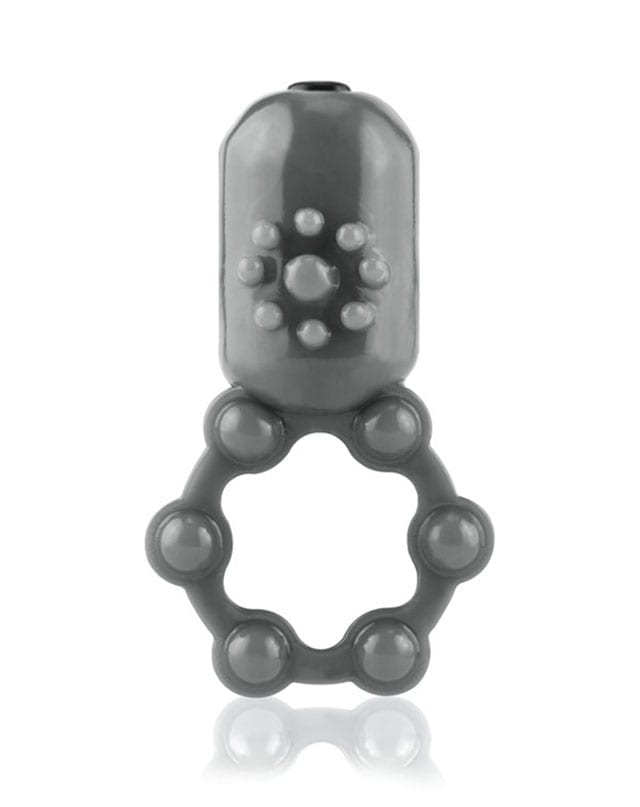 On first use it felt a little strange and took some getting used to, however it was so easy to use that I just forgot all about it after a while. I would say it's a good starting point for couples just beginning to try things together. I would now try other similar toys in the bedroom after using this product. Plus if you decide you don't like it, it isn't going to break the bank!
Tips
Be sure to remove batteries if you're not using the toy for a long period of time. We stupidly removed the plastic that hold them in place and noticed the batteries had become damaged. Luckily the Ring still worked!
Be sure to clean after each use.
If you use lube with the BandolerO make sure you use Water-based lube
Use the vibrating bullet on it's own for foreplay
Where to buy
You can buy the BandolerO from SexToys.co.uk for just £12.95! Bargain!
(Use the code XTRA10 to get 10% off your order!)
Rating
8/10
We have been converted! Cock rings are something We'd never thought of using, but after having ago with the Screaming O BandolerO I will definitely start using them more often. It's so simple to use and made a hell of difference in the bedroom. We'd recommend this to our friends and anyone who looking for a well made, but fairly priced cock ring.