We love LELO for their innovative thinking and premium products. New this April, comes something a little bit different, and you'd be a fool to miss out…
DEXTRUS is an incredible new toy brought to you by these clever sex toy manufacturers.
We'd be really interested to see if this exciting toy actually works- Miss K is right handed and Mr A is left handed so we wonder what kind of effect it would have on us!?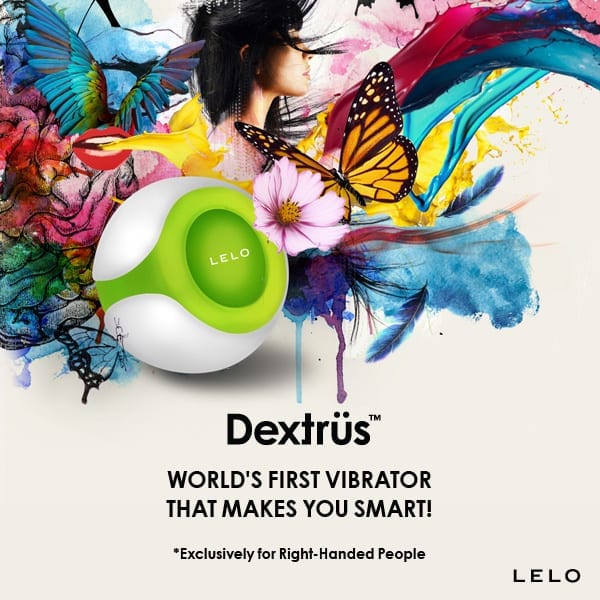 What do you think? Is it something you'd be interested in? Is it something you'd like to fool around with this April?
Leave a comment below 🙂
Official Press Release:
LELO Launches World's First Vibrator to Make You Smarter:  New DEXTRÜS is "Exclusively for Right-Handers"
Sex Toy Arrives as Survey Shows Left-Handers 71% More Sexually Satisfied than Right
Stockholm/San Jose: Explosive new findings show left-handed people are not only generally more creative and intelligent than right-handers (who make up 90% of the global population), they are also up to 71% more sexually satisfied. Today Swedish designer brand LELO has announced it will smash the "Left Brain vs Right Brain" divide at all levels with the launch of 'DEXTRÜS' – the world's first 'right-handed' vibrator that makes you smarter and more satisfied at home, in the office or when making love with your partner.
LELO created DEXTRÜS due to findings from its 2014 Global Sex Survey where 10,000 participants were asked about their gender, age and handedness before rating levels of sexual satisfaction. Results as verified by Le Gauche Institute, Paris, showed 86% of left-handed respondents claim to be 'Extremely Satisfied' with their sex lives, compared to only 15% of right-handed people.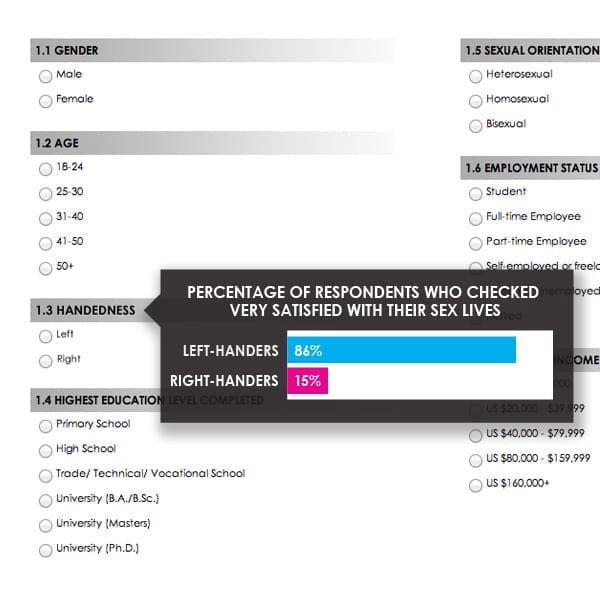 The new DEXTRÜS design also draws heavily on a ground-breaking April 2013 study from Ruth Propper and colleagues at Montclair State University, which highlights the benefits of right-handers using their left hands for various actions, namely to stimulate the more creative right-hemisphere of the brain.
As a result of these findings, LELO partnered with scientists from Sinister College, Oxford, to launch the world's first 'right-handed vibrator' for pleasure and intelligence combined.
HOW DEXTRÜS WORKS
TO MAKE YOU SMARTER: LELO's new DEXTRÜS looks likely to be the first ever sex toy to feel at home in the modern work-place, as users squeeze the silicone shell during meetings to enhance their natural spontaneity. Every time pressure is applied to DEXTRÜS, its Right-Squeeze™ technology causes whisper-quiet vibrations to travel through the left-arm and stimulate the right-side of the brain, blocking distractions and encouraging smarter, more creative thought.
TO DELIVER"THE LEFT-HANDED ORGASM": Following the ground-breaking revelations that left-handers are more sexually satisfied, LELO suggests right-handers continually squeeze DEXTRÜS with their left-hand during love-making. Every squeeze prompts the touch-sensors to emit the same series of powerful vibration patterns that can be applied all over the body, while at the same time allowing users to access a left-handers' state of mind.
LELO is more widely known for making the world's most luxurious sex toys, items the company terms as 'Pleasure Objects', with a varied portfolio that extends up to the $15,000 24-karat INEZ design.
As the first ever vibrator designed to make right-handed people more creative and satisfied at the same time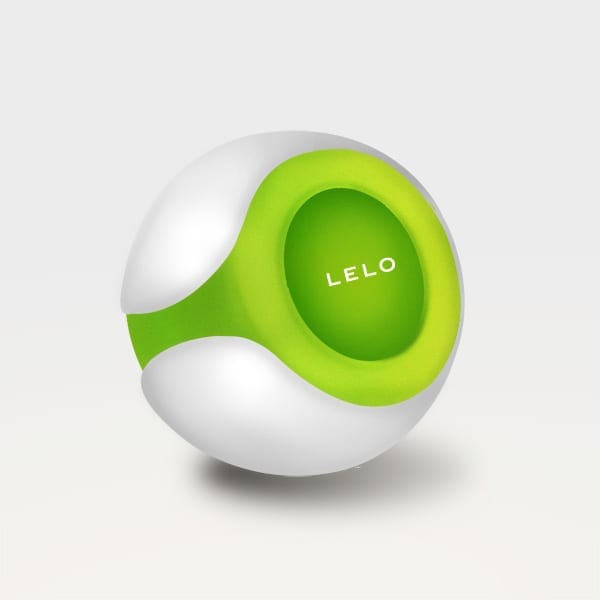 –DEXTRÜS will be available from late April 2014 onwards at the market entry price of $299.
It will be offered on LELO.com and renowned retailers: Eden Fantasys(United States), The Pleasure Chest (United States), Simply Pleasure (UK), Adult Shop (Australia), Dollhouse(France) and Amorelie(Germany).
For more information about the Dextrus and also a competition for your chance to win one, please visit the Lelo website.