Leading luxury sex toy brand LELO today released a new trailer and interactive experience for Beyond the Wave starring Casper Van Dien and slated for release in summer 2015.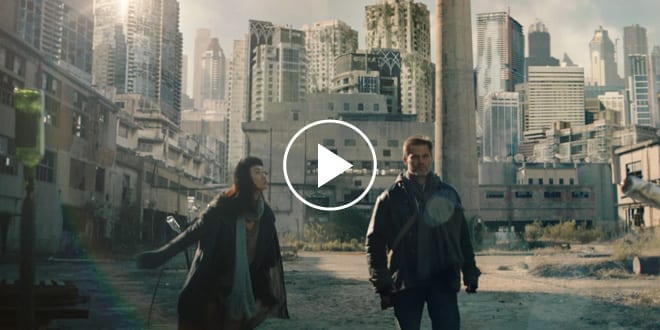 Beyond the Wave is the world's first ever mainstream movie produced by a sex toy company, with the trailer released just before Valentine's Day and 50 Shades of Grey–the two biggest moments for pleasure product sales in 2015.
With the world's attention focused on BDSM, LELO's intervention aims to bring couples closer together, both physically and emotionally, by showing the value of perspective in relationships.
Beyond the Wave, starring Casper Van Dien (Starship Troopers, Sleepy Hollow), Emilie Ohana (Paris, Je t'aime) and newcomer Zhu Wei Ling, follows one man's experience in a post-apocalyptic world where men and women choose to live apart. A chance meeting with the young Noria (Ling) sparks an unforgettable journey for Jacques (Van Dien), one that shows him the importance of understanding another's perspective. On the surface it's a love story, but deeper than that, it's a reminder on how to enrich relationships in an increasingly individualistic and divided world.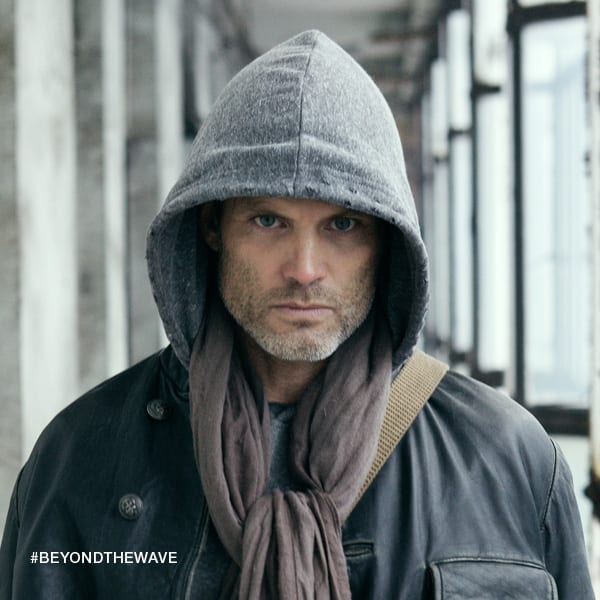 The star of the movie, Casper Van Dien, said:
When I read the script, the project spoke to me on a personal level. I think many people in 2015 can feel lonely and disconnected even when someone is right beside them. Beyond the Wave shows the importance of not only relying on yourself, of not just communicating or spending time with someone, but genuinely trying to understand your partner's perspective. So many arguments could be avoided if we just paused for a moment and put ourselves in our partner's shoes.
Celebrating the launch, www.BeyondTheWaveMovie.com also hosts an extended interactive trailer – the first ever movie trailer that can only be watched with a partner. Called the PlayTogether™ experience, couples need to physically put their smartphones side by side to lead the Beyond the Wave stars on an interactive journey, where each partner's choices determine the story they share.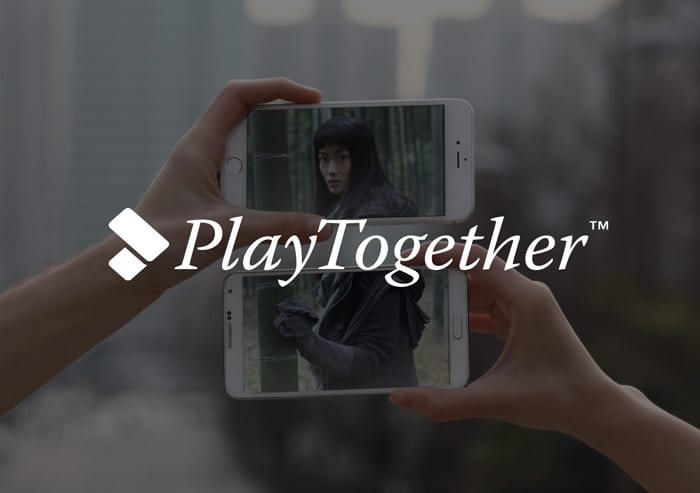 Steve Thomson, LELO's Head of Marketing, explains:
Our goal with Beyond the Wave is to encourage couples to connect with the story, and through the act of watching the movie itself. We hope the twisting plot will inspire interpretations, and show the richness of different perspectives. That's also the thinking behind PlayTogether™: by bringing couples closer, encouraging them not merely to sit in the same room but engage with each other's point-of-view, the trailer becomes a catalyst for a rich, shared experience."

Despite not featuring any LELO products, the movie's name was inspired by the brand's Ina Wave™ device, launched in late 2014. Thomson explains: "The backstory is that many testers commented that the Ina Wave™ was 'better than sex' or 'there was no need for relationships anymore'. That really got everyone at LELO thinking hard about our brand's responsibility.

What we want from this movie is to go beyond what people expect from a sex toy company and help them get closer to their partner. Of course at this time LELO sales are booming with the '50 Shades effect', but we want to show that physical connections will be even more satisfying if you also invest time in understanding your partner's perspective.
To view the trailer and interactive experience, plus access exclusive interviews with the cast and crew, visit www.BeyondTheWaveMovie.com. Plus you can keep up to date with all the movie news on the movies official Facebook and Twitter accounts @BTW_MOVIE  and @VoiceOfTheWave.