Just when I thought this year couldn't get any better! The amazing guys at Hot Octopus release the Pulse III Solo and Duo! 
The Pulse II was a huge step forward from the original Pulse as it became waterproof and a toy I'd use in the shower was washing my hair and body.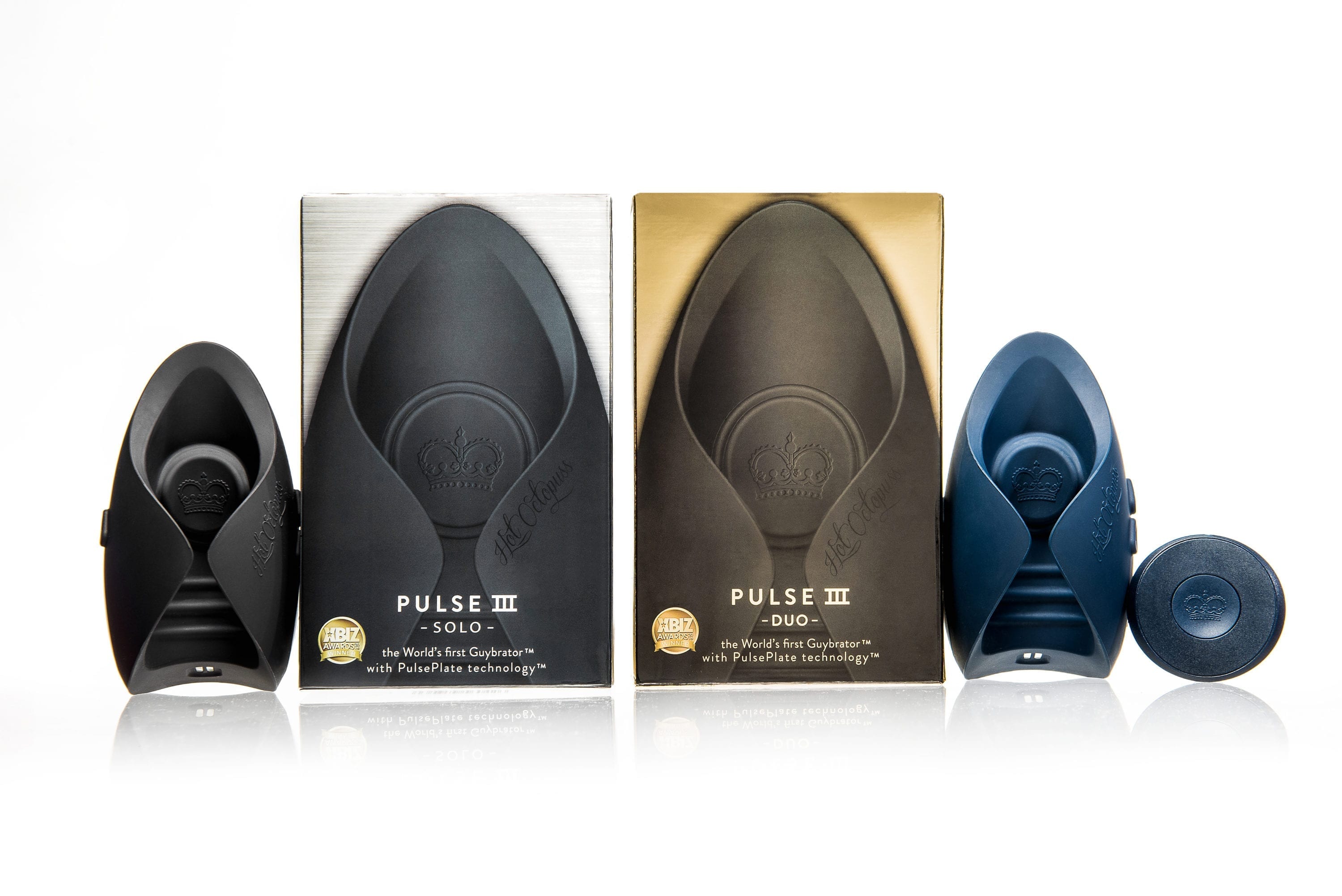 So what does the Pulse III offer?
Magnetic Charger – This in my opinion is a great feature. My Pulse II went slightly faulty down to me using it in the shower without the charging port being fully covered. With the charging area now being magnetic, hopefully with wont be an issue any more.
Turbo Mode – Now there's an easy was to turn this toy up to it's most powerful setting.
Speed Sensor/Anti-stall Sensor – The PulsePlate (the main part of the toy) on the Pulse I and II was a little bit sensitive when pressure was exerted too much this would sometimes stop working. Now the motor compensates when pressure is exerted onto it.
Second Motor – On the PULSE III DUO there has been a second motor added, this is controlled via the remote (which has also been improved).
Packaging – The Packaging has been tweaked and improved, wearing it's award with pride.
All in all we're extremely excited to get our hands (and penis) on the new Pulse. As soon as we get it we'll aim to have a review up in the next couple of weeks.