We've tried quite a few
 

LELO

 

masterpieces and we've never been disappointed with quality, style and power. So we thought it was time to try a few classics.We were sent the TOR 2 in exchange for a detailed and honest review.
The TOR 2 is a premium vibrating couple's ring. This ring is designed to be worn around the base of an erect penis with the vibrator facing upwards to stimulate the clitoris during intercourse. The ring also restricts blood flow to keep an even harder erection, for longer.
The ring is made of smooth, FDA approved, phthalate-free silicone with soft-touch coating. It will also stretch to fit men of all sizes, vibrating in 6 different patterns and speeds. With 1-year warranty and a 10-year quality guarantee, this re-usable and premium ring has the lifespan equivalent of 10,000 disposable rings.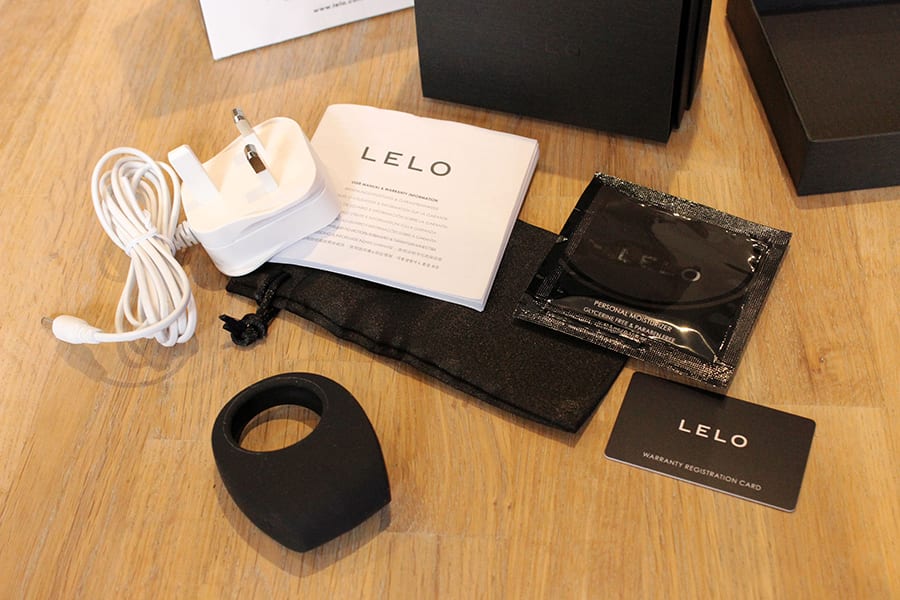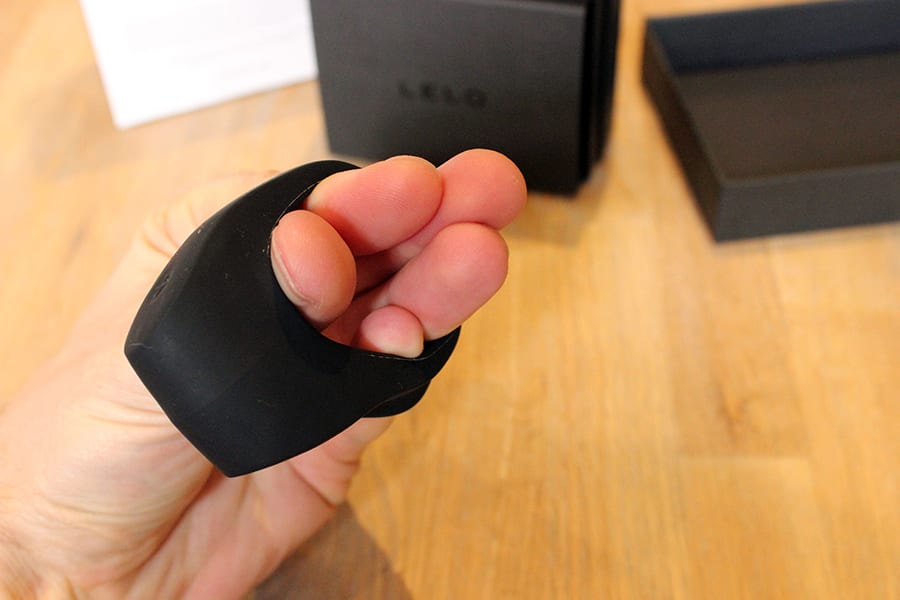 Whisper quiet, and travel-ready with lockable controls, this toy is discreet but powerful. It is fully waterproof and so can be used for pleasure in the bath or shower. This also means it can be cleaned effortlessly with anti-bacterial soap and water. Recharge fully for 2 hours for 1.5 hours use.
Your TOR 2 fits comfortably and softly in-between you and your partner to deliver strong vibrations to the clitoris and results in a vibration to his penis as well as strength, to add a whole lot of pleasure to your session.
The contents of your package includes: TOR 2, Charger, Satin Storage Pouch, User Manual and 1-year warranty.
Having seen this pleasure item on LELO's site, it intrigued me but i didn't feel like it was as desirable as some of the other items they produce. When we received the TOR 2 I was delighted to see the familiar packaging! The sleeve detailed with all the features of the toy and a discreet and tasteful picture really shows how tasteful LELO toys are.
Nestled in the sturdy box, the TOR 2 we received is made from incredibly soft, black silicone. The vibe is rounded and smooth and the ring is stretchy and strong. Imprinted into each side is the LELO branding and a + and –  button. To turn on the vibrations, simply press the + button and hold to increase the power of the vibrations. To turn down the vibrations and switch the power off, press and hold the – button.
To change and scroll though the patterns, press and hold the + button for 2 seconds. To switch back to continuous vibrations, press – button once. Unfortunately the controls mean you can't really have the vibrations on a low pattern setting but this really isn't a problem for me as I prefer to crank up the vibrations on a pattern setting anyway.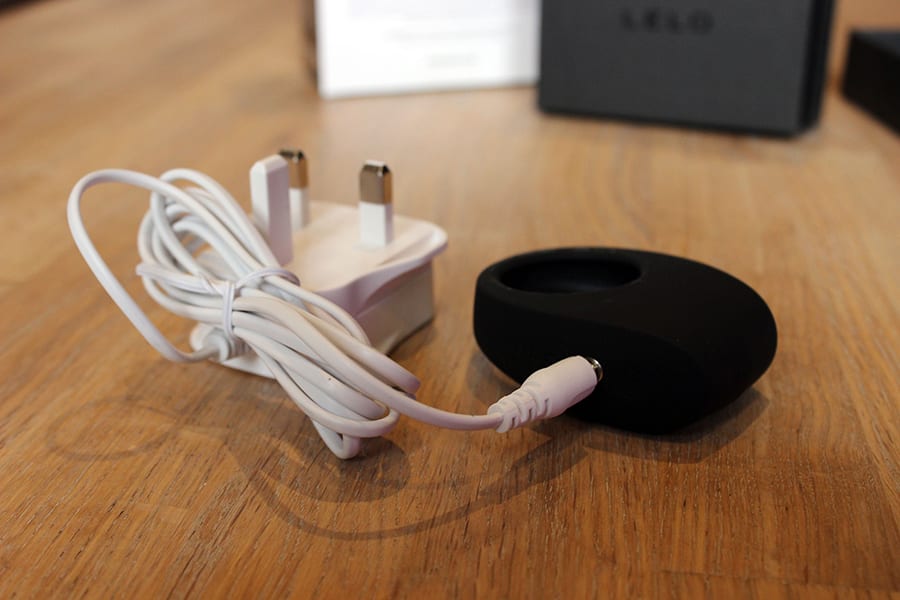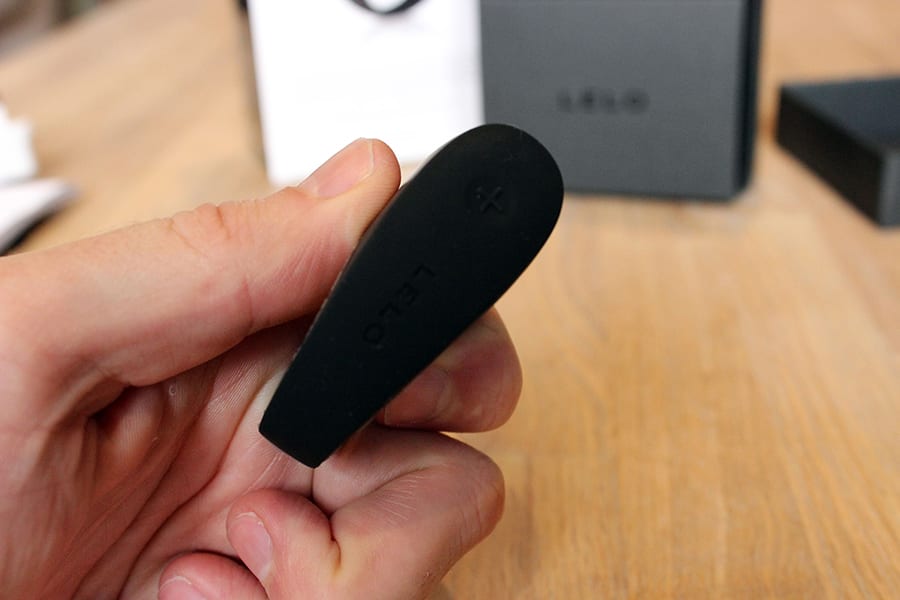 To one side is the charge port. This is designed to be completely waterproof, but make sure it is completely dry or free from lube before charging. We charged with the provided charger for 2 hours before first use. When I tried the vibrations I was quite surprised at the power and I really don't know why, because LELO's toys are usually powerful. Maybe because the toy is reasonably small so you don't really expect so much power. The controls are easy once you get the hang of it and so we slipped it onto his erect penis and tried it out!
The ring has a good stretch so it looked comfortable yet tight enough when he let go. I could see the bulging of the veins and the constriction really working – wow! He laid against me to tease and his whole length was vibrating! And when he was inside it really did it's job! At first I felt the pleasure of course – you can't miss those vibrations – but I couldn't help but think about the slight bulge in-between us. It wasn't uncomfortable but I could feel it there, maybe because we hadn't used anything like this in a while. Once I relaxed into our rhythm I really felt the pleasure, and it didn't take long for us both to climax with a real 'wow'.
I'm beginning to sound like a broken record when I talk about the quality, packaging and overall design of LELO products. It's true they know what they're doing, and I think by now if you've read our other LELO reviews you know LELO make excellent premium products. So I'm going to skip past that and go straight to the usage of the TOR 2. Miss K covered a lot off about the how to use and how to charge, so I'll get straight into the action.
The TOR 2 at first glance looks like it's going to be too sturdy and rigid and not have must stretch to it at all. I was a little worried at first glace, but as you can see in the image above it's stretchy enough to put it over your member. I did apply a tiny bit of water based lube to ensure it was easier to get off and slide on into place.
Once the TOR 2 was on my penis I could feel it get straight to work. I put it over my erection initially without the vibrations on. The tightness of the ring ensured blood was kept in my penis making it harder and bulging, something Miss K liked to see. Although tight the TOR 2 didn't feel uncomfortable to wear which is always a good thing. We played around with the settings to find the right one for us and started our intimate session.
The vibrations of this cock ring are very powerful and enjoyable. You can feel each pulse of this cock ring vibrate up along the shaft adding please for both you and her. The vibrating part of the ring presses against her cliterous during sex, meaning she's getting the best of both worlds. To me it didn't feel like the TOR 2 was getting in the way, but if you've read Miss K's section first you'll have seen it took her a little bit of time to get used to.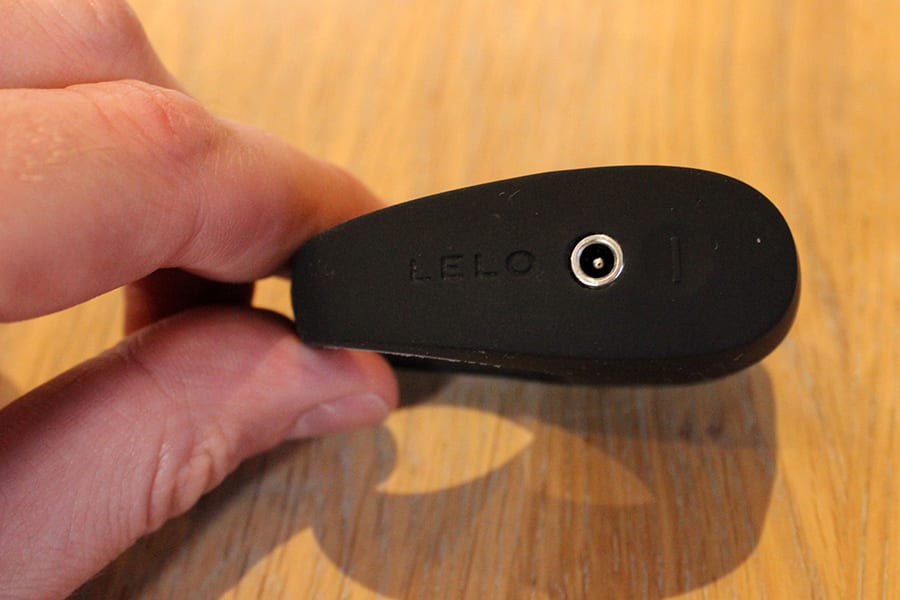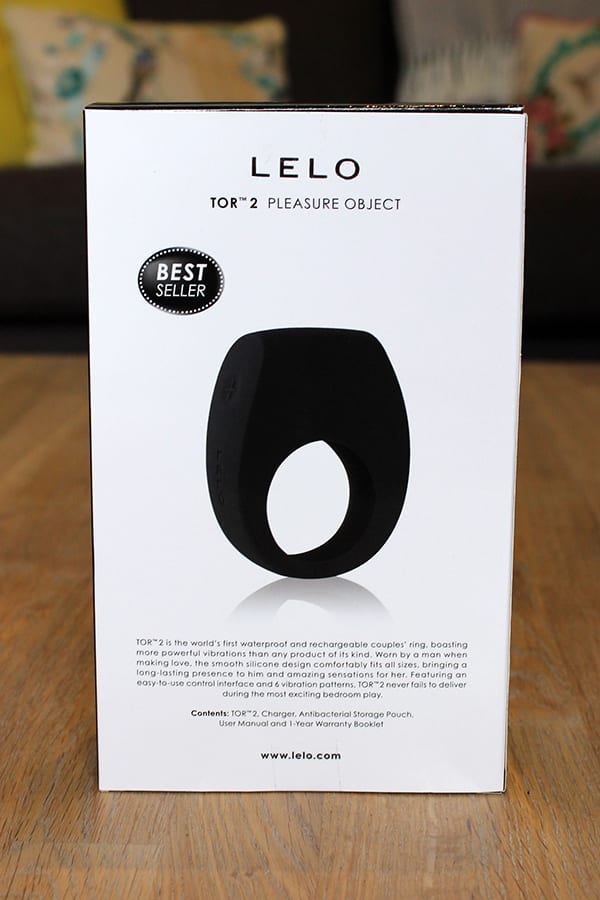 The purpose of the TOR 2 is to keep you harder for longer, delaying the time it takes you to climax, while adding pleasure and an extra sensation during sex for both you and your other half. The TOR 2 certainly delivers on it's purpose, you have both myself and Miss K to confirm this! The sensation from the vibrations was amazing and you'd think it would speed up the time it takes you to climax, but the sturdy, strong restriction of the cock ring around your penis helps counteract this.
As it's waterproof it's simple to clean, and the fact it's rechargeable is a huge bonus as you'll never need to buy any new batteries for it. My only negative point about this cock ring is the price. It's the most expensive cock ring we've ever reviewed, at £79. Although a little pricey you know as it's a LELO product it'll stand the test of time and you get what you pay for. We both really enjoyed using the Thor 2, so much so we've talked about including it in our suitcase when we go on honeymoon next year. It's small and easy to store away and certainly packs a punch!
Make sure you are fully erect before applying.
Use water-based lube to enhance the experience and to allow you to get the ring on an off with ease.
Use to build up the tension in foreplay.
Overall with think this really is a great vibrating cock ring, it ticks all the boxes and is made to last. Maybe just a little bit pricey for those who won't use it all the time.
Rating 9/10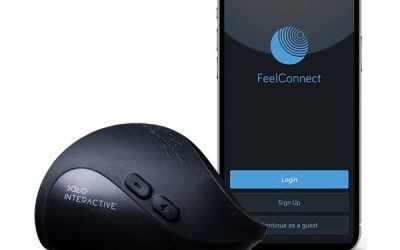 Sex-tech company Hot Octopuss launch PULSE SOLO INTERACTIVE their first interactive toy featuring...