Review: Luxe Uphoria Wonder Massager
Published: Wednesday, Nov 15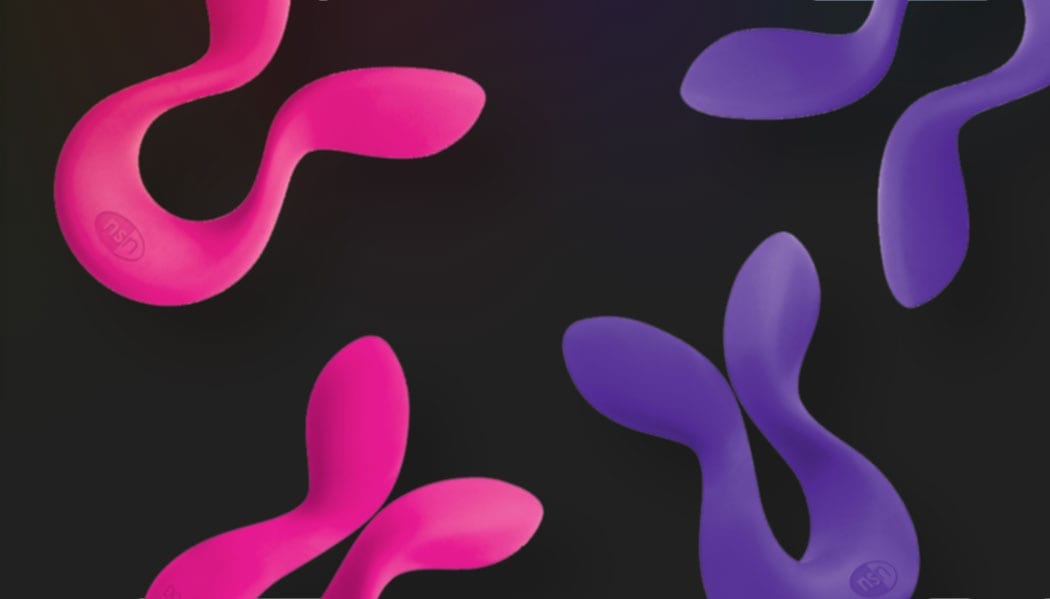 the Wonder Massager, an interesting, U-shaped multipurpose massager
The neatly packaged silicone vibrator boasts a powerful motor in each tip. The platinum grade silicone is waterproof, flexible and soft to the touch, with easy-to-use integrated buttons and charger port. Uphoria is rechargeable and comes with USB charger wire and storage bag.
There's something really attractive about a smooth and supple toy, where the whole thing is made of the same luxurious material. This is definitely something I look for in a sex toy and something that makes me feel as though I have a quality product.
The buttons are easy to find, and to use, great when in the throws of passion! We've used this in many different ways, and I've been incredibly happy with the results. It's so versatile and can bend well from its U- shape to fit perfectly to the body. It's a great shape for the female form and reaches a few different spots inside as well as giving good clitoral stimulation.
I've recently tried lots of really powerful products, and this has a great vibration, but not too much! There's a race to become the most powerful sex toy recently, and don't get me wrong, it can be turned up to become intense, but I found the build up so much better than some of the more recent products I've used! The vibrations don't need to be too intense, as they're contained in each tip, and the tips can be used individually or together and concentrated on the exact spot. This toy was so good at stroking the spot opposite the G-spot, towards the back!
The other thing about this toy is the shape and the way it bends! It's so attractive and satisfying against the skin, and I like the way it can be manipulated so easily to direct the tips at each end. This quality at this price is very impressive, and it has the look and feel of a high-end luxury toy. This makes me want to keep it charged and reach for it regularly! Especially as we can use it together, too.
I really like this toy, it's been a while since we've had a product that's really stood out. It's affordable, it's multipurpose, it's waterproof, what more can you want from a sex toy?
The Wonder Massager is really simple to use and its vibrations are really powerful. We've used this product together during foreplay, during intercourse and also I've had a play with it in the shower.
During foreplay, it's great to stimulate the testicles and penis on me, and Mrs K loves a bit of nipple stimulation. The U shape means it's perfect to wrap around body parts. During Intercourse, the shape worked in stimulating Mrs K's clitoris while giving me a pleasurable vibration along my testicles. For solo play, I experimented in the shower with the U shape cupping around my penis and then also under my testicles. What I found the most stimulating was the U shape fitting into my perineum. WOW, it felt good!
There are 10 vibration settings for you to pick from so there are enough options there for you to find the ideal setting that works best for you.
I really do like the Wonder Massager and the only negative I can think of is the colour. I think it'd look nicer in a matte black colour. Other than that, It's amazing! Just get it bought!
This toy (years on) is still one of the toys we bring out on a regular occasion. It's so versatile for both of us. The vibrations are powerful and it's easy to clean! 
Rating 9.5/10 
The Luxe Uphoria Wonder Massager can no longer be bought online. A similar product is available at Lovehoney:

Lovehoney Lust Remote Control Wearable Couple's Vibrator
Lovehoney UK – £69.99
Lovehoney US – $89.99
Satisfyer Endless Fun Rechargeable Couple's Vibrator
Lovehoney UK – £49.99
Lovehoney US – $54.99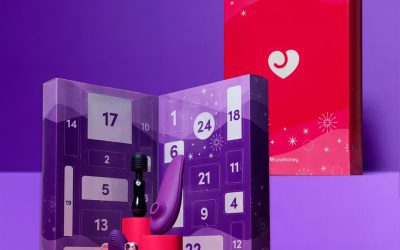 Everyone loves an advent calendar, but there's something about a product advent calendar that...