Review: Manta Ray by IMTOY
Published: Monday, Jun 18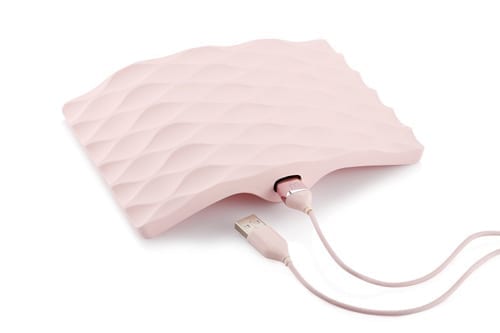 IMTOY was established in 2013 with their focus on designing intelligent sex toys and sexual health product that promote intimate well being, stimulation and to well…turn you on. IMTOY products connect to your phone or smart device using custom-made apps.
Their most recent range is the ZOO COLLECTION. We're all for charity at XtraCurricular and we were happy to hear that every product sold in this range is helping to support the protection of endangered wildlife ($1 from each sale goes to the Endangered Wildlife Trust).
With 6 animal-themed products the range, it looks like there's something for everyone. Whether it's solo play for her (with the Giraffe, Gazella, Whale and Rhino), for him (Manta Ray) or for couples (Dolphin) these interesting looking products are something we were keen to review.
In a soft pink colour, these toys look really high end, they look good quality and the design seems to be well thought out. Each toy connects directly to the Zoo Collection App (available in the app store). The app allows you to select a vibration pattern, control the vibration based on music/sounds, draw your own vibration pattern and add an "explosion" setting which will randomise an "explosive" delight.
REVIEW
We were asked by IMTOY to select one of the Zoo product to review (in return for honest feedback). Looking at the available products Mr. A jumped at the chance to try the Manta Ray, as it's not something he's tried before.
When the Manta arrived we were really impressed by the level of detail IMTOY have gone into with the packaging. It's tastefully designed and exciting to unbox.
At first glance for a male-focused toy, it's quite feminine with its soft pink, but that's not really a huge issue and ties in nicely with the complete range.  The Manta Ray feels really nice and soft and with its skin friendly silicone. It's quite flexible and you should have no issue wrapping it around your penis.
IMTOY suggest two uses for the Manta Ray, both of which we thought we'd have to try to be able to give a full review (a number of times for each of course). Suggestion one is a perineal massage and external prostate stimulator. Sitting on the Manta Ray allows the vibrations to pass up your sensitive areas while you play with yourself (or your partner plays with you). Suggestion two is wrapping it around your penis and using it as a stroker.
Personally option one gave me more levels of pleasure, the different vibration patterns along my perineum added to my self-pleasure (and when Miss K was giving me a treat). The app is really cool and one of the options is a "bomb" Setting which randomly gives you intense vibrations. As a stroker I found it pleasurable, but not overly. It's quite a clumsy experience as I struggled to get a decent grip while masturbating, I think that was due to a combination a lube but also the thickness of the material. The Manta Ray IS waterproof, so I'm keen to get it tried in the shower soon (I'll update the review once I have).
The Manta Ray, as it's waterproof, is easy to clean and dry. It's dust-proof too which means it should be ready for you to use next time (if you've cleaned it the time before…which you should have, filth bag). As the norm with most toys nowadays this toy is charged via USB.
Overall it's a cool product and something I will use again and explore with. Would I pay £75 for it…possibly? I think for a stroker it'd be good to see a second version which is more textured and more stroker focussed. Something a little thinner material wise would also make the product less "clumsy".
Rating 6/10 
It looks like IMTOY are no more! We've looked all over and can't find any information about what's happened to them.
If you're looking for a similar toy we'd probably guide you towards to Pulse Duo from Hot Octopus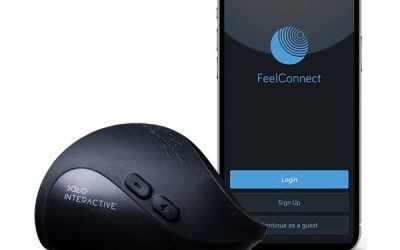 Sex-tech company Hot Octopuss launch PULSE SOLO INTERACTIVE their first interactive toy featuring...