Are you Looking to Clone your Member for your other half? Interested in seeing what the end results look like before you part with your hard earned cash? Look no further! 
Not bothered about the review and just looking to see Mr. A's replica penis? Click here to jump down to the photo.
What is a Clone-A-Willy?
Clone-A-Willy is an innovative way of creating a very personal sex toy. Perfect for when he's away or if you're in a long-distance relationship. The Clone-A-Willy kit makes a perfectly formed copy of your partners' penis, down to every last detail. The kit includes precise instructions on how to make the mould and obtain your very own body-safe, platinum cure silicone, vibrating and life-like dildo.
The toy is created by making a 'negative' mould of the penis and then filling the mould, when dry, with the liquid-rubber mixture to make the authentic, extremely detailed dildo. Insert the vibrator when the rubber's wet, wait 24 hours, and Voilà!
What's in the kit?
In the kit you'll get a Moulding Tube (where you stick your penis) , Moulding Powder (which is mixed with water to form paste), Thermometer, 2 Part Rubber Mix (to create the clone), Stir Stick and Vibrator.
Will I need anything else?
Yes you do! You'll need scissors and a pen (that'll make a mark on the plastic Moulding Tube), duct/sellotape, measuring cup, large mixing bowl, timer, wooden spoon or spatula, small piece of cardboard, AA battery and obviously a penis or penis shaped vegetable/fruit.
Before you start!
The instructions themselves highlight the importance of reading through three of the steps before continuing, this is to ensure you get the best possible product out of your kit. There are also some really useful tips included, like: 'Use a penis pump/cockring to help your penis stay harder for longer' and the very helpful 'what if my penis is crooked?' section.
Each chemical part of the kit is fully explained and each component listed, which is great as it ensures there are no allergic reactions to the materials. The moulding powder is completely body-safe and hypoallergenic and is derived from seaweed, which means the only part of the cloning process to touch the most sensitive part of your body is extremely safe. The finished dildo is made of body-safe silicone, phthalate and latex free, non-allergenic and is platinum cured, the gold standard of sex toy materials. The two rubber components are tested and contain no harmful ingredients.
We were going to illustrate step by step images to show how we cloned Mr. A's penis, however, when looking at the Clone-a-willy website we found their video to be very informative. It's perfect for showing you how the process works, on top of reading their excellent instructions.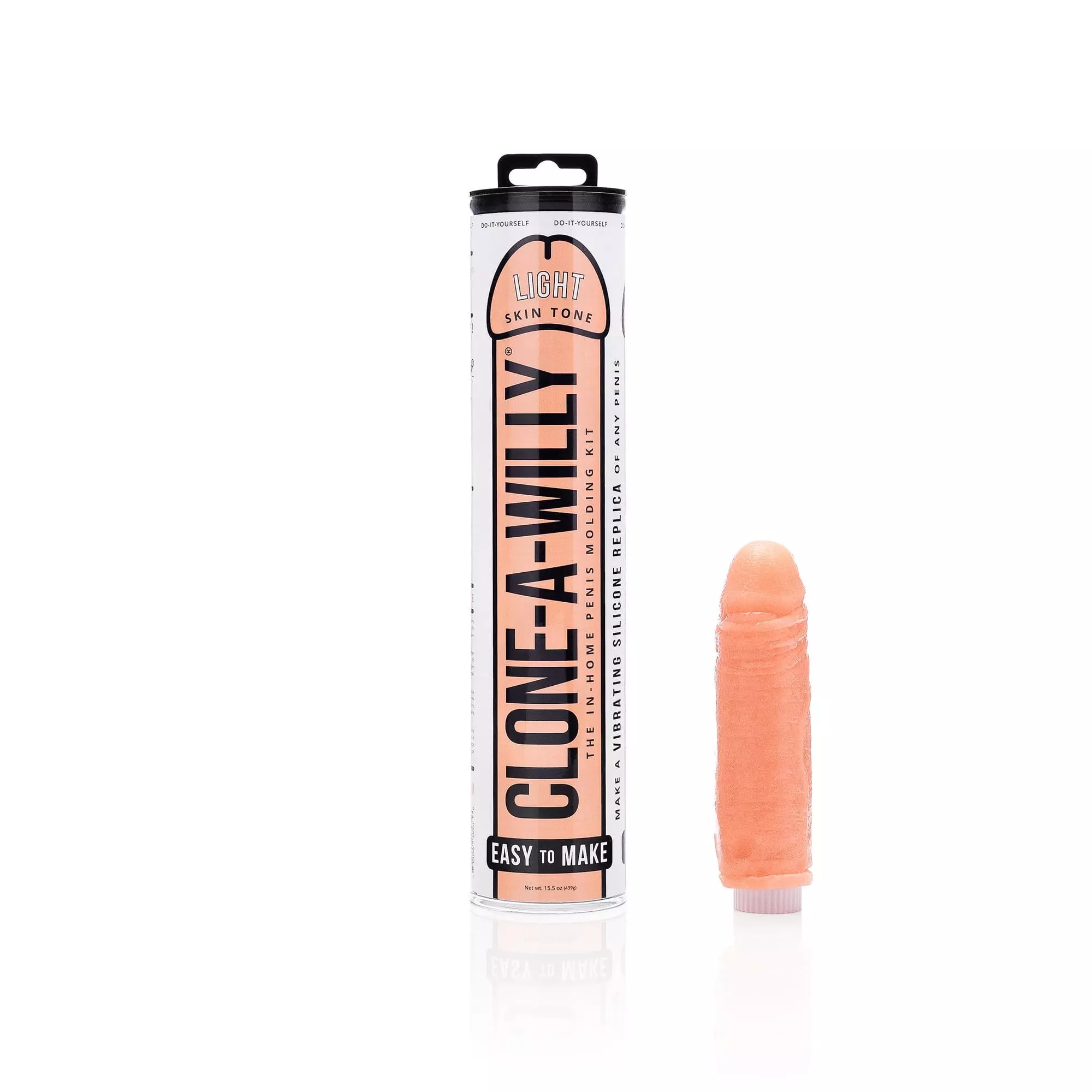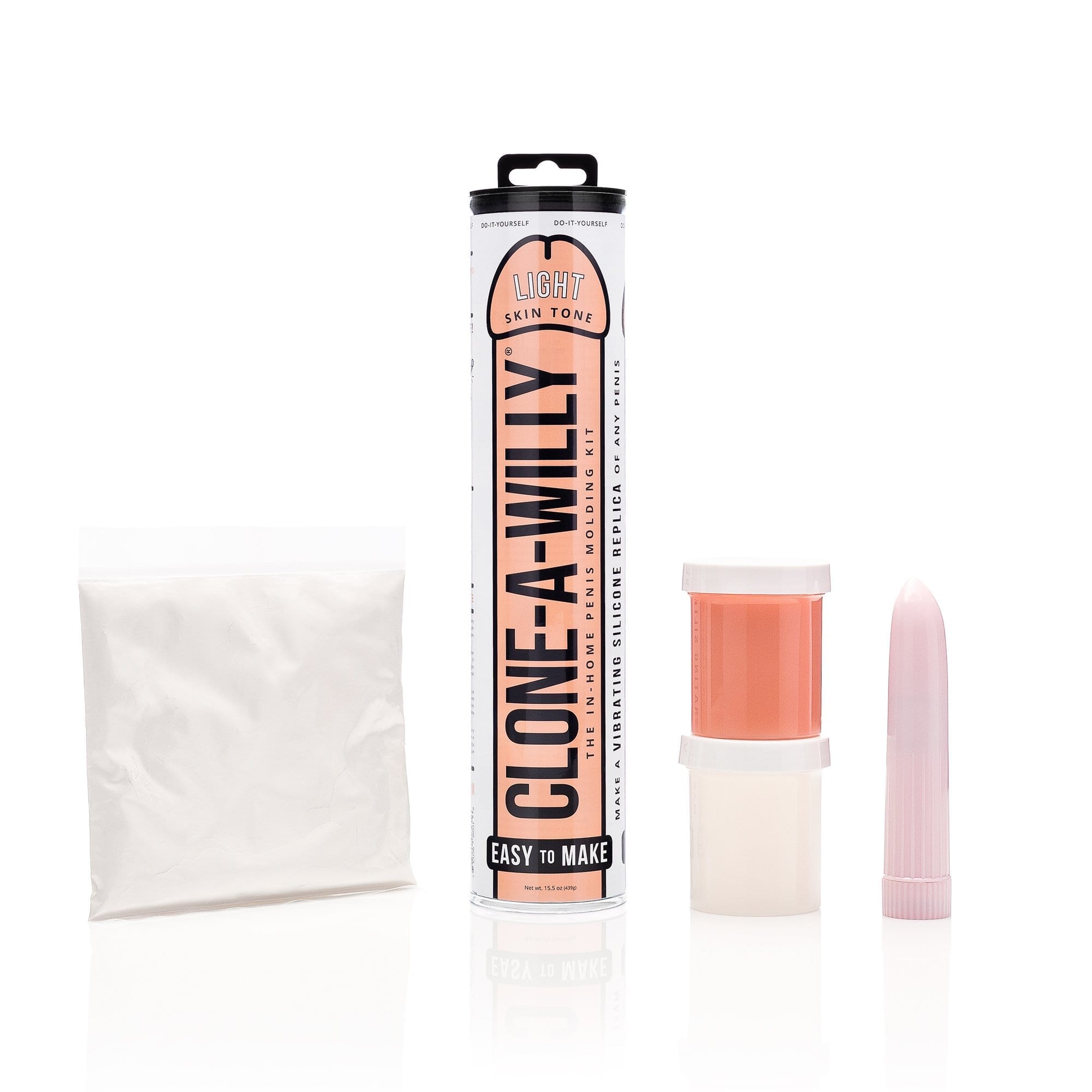 What she says
We were so excited to try this out! This was one of those toys we'd heard about and really wanted to try, so anticipation was high, and I personally really wanted to own a toy based on Mr. A's perfect penis! So one quiet Saturday night in, we decided to try out the kit.
Gathering all of the contents, we saw that the instructions recommend reading step 3 to 5 before starting, and this really helped us to get the process right and on time. The reasoning behind this is, once the water is at the right temperature and you add this to the mould powder, you have 2 minutes to get the mixture into the tube and get his penis in there! We felt the pressure and really wanted to get the most out of this toy. To prepare, we made sure we knew the process in the instructions, and we had everything set up and ready beforehand. We also had an old tea towel on the floor, which we were glad we did as when he inserted his penis, some of the mixture splatted onto the floor. This wasn't a problem as we did the whole thing in our kitchen, to ensure none of the mixture got onto any of our carpets. By doing this, the moulding mixture dried into a rubbery consistency and was easily peeled off the floor, and surfaces were cleaned easily afterwards. This doesn't mean your cat won't come and investigate, thinking the mixture is milk and try to lick it (which was a funny sight seeing Mr.A with the moulding tube on his penis while trying to move the cat away)!!
I have to say, we had real fun making this toy! He demanded that I had to get him hard, and while he kept it that way (with the help of a cockring), I made sure the water temperature was right for the mixture. Getting the temperature right was harder than I thought, and I found it was easier to fill the measuring cup with warm water and see if the temperature was right, than to run the thermometer under the tap. Maybe have a go at getting this right before you start too; as this made me nervous we might get it wrong! We timed, mixed and then poured successfully, and Mr A had his penis in a mould.
Before putting the toy together, we had a look and try of the vibrator, which is a very simple design. AA battery controlled, simply screw off the cap, insert the battery, screw back on, and switch on. The vibrator felt quite powerful to hold, and even though it only had one setting, it felt strong enough to do its job. Inserted into the rubber, however, this did seem to dull the power of the toy down a little. Never-the-less, after a good clean with soap and water, I had a go with the toy.
The finished product is so detailed and fantastic! I was truly impressed with the life-like appearance! The silicone itself looks a little bubbly in places, and the feel of it is a little sticky, rather than smooth. I found adding water-based lube to the toy, made the surface incredibly smooth and soft and felt extremely life-like! I loved how Mr A's form had been captured perfectly; every vein and bump of skin, and the oh-so-perfect curve that means he always hits the right spot! I was very excited to try out this toy!
I actually found the vibrations enough to do the job and I found this was a really interesting toy to try out. The whole experience was very enjoyable, we had a really good laugh making it and this is now one of my favourites due to its very personal nature. One downside is that the toy doesn't come with anything to store your new vibrator in, so I had to use the satin bag of a previous toy to keep my spare Mr. A clean and stored neatly. This toy has many positives as a woman and as a couple. I would really recommend this as a sexy, intimate experience. The life-like familiarity was amazing, and I really enjoyed Mr A's perfectly natural curve touching my G-spot, something I can't usually get from anything other than the real thing!
What he says
On the Saturday night just before X-Factor I couldn't resist the urge any more. I brought the kit downstairs and I stripped down naked in the kitchen. I was already practically hard with the thought of the fun Miss K and I was about to have.
My main worry about this kit wasn't putting my penis into some odd setting liquid with the chance of it getting stuck, but more the fact there were a lot of instructions. I know that Miss K is appalling at following instructions, so while trying to stay hard I was trying to keep a beady eye on her to make sure she was following them fully. All I can say is she really impressed me with her scientific precision and strict timings throughout. This either shows how well written the Clone-a-willy kit instructions are, or Miss K really wanted a perfect copy of my penis.
While Miss K was working on the moulding mixture I was keeping myself erect, using a cockring ensured blood supply stayed in my penis and also made my little fella look more impressive. Once Miss K had the mixture ready she pored it into the moulding tube and it was ready for me to insert my penis into. Like Miss K has said, make sure you're not on carpet as the tube will overflow when you're inserted into it. Once you're in, it's just a case of waiting till the mixture is set. It's not an unpleasant feeling being in the tube, just a little odd. As my penis has a slight curve I could see the head of it at the side of the mould, to stop this the instructions recommend your rotate the tube around. Rotating the tube helped and ensured the final results weren't misshaped in any way.
Once the couple of minutes of setting time were up it was really easy to slide my penis out of the mould. The mixture had splashed a bit on my chest and testicles but as it had dried it was really easy to clean off (like wise where it had splashed on the towel and tiled floor). Now it was a case of leaving it 3 hours to set properly before we added the rubber mixture, so we sat back down to watch Saturday night TV. Just before bed we started the final step of adding the rubber mixture. In the mould water had started to form, so to stop this we just tipped it out into the sink so we could carry on. As I wasn't butt naked and erect in the kitchen this time I was able to help with the final part. As Miss K prepared the square piece of cardboard to support the vibrator, I put some elbow grease into combining the two rubber mixes.
Both of us were a little concerned that there wouldn't be enough mixture to fill the mould, so we cut a bit off the top of the penis mould just in case. This is something we shouldn't have done, the rubber mixture went quite a long way and as soon as we added the vibrating bullet to the mould the liquid rubber overflowed out of the toy. Having a look at the Clone-A-Willy website you might require extra rubber mixture if your penis is over 9 inches.
24hrs later and my replica penis was ready. I was looking forward to seeing the end results and see if it was as the kit describes. I was extremely impressed with the outcome; the Clone-A-Willy kit really does create a perfect replica. From a guy perspective it's bloody weird holding a replica of your penis in your hands, being able to see it at every angle and at eye level is something us guys don't get the chance to do. A few months ago I was asked to write a review for a penis pump, in it I talked about penis confidence and being happy with the penis size you have. I really think this kit could help build a bit of confidence for anyone this may affect. Seeing your penis close up and detached from your body you'd be amazed how much bigger you are in comparison to what you think you are.
The Clone-A-Willy kit has really impressed me, the quality is of a good standard and from the companies website it sounds like the toy itself will out last me (makes for an interesting family heirloom)! I love the idea of when I'm at work Miss K can still use my penis, I also like the idea of using it on Miss K while she's pleasuring me. It's great fun as a couple to make, and I wouldn't recommend you create it on your own, as it'd be too difficult.
So I'll end my part of the review by letting you decide if you see the end results or not…
Tips for the clone-a-willy kit
Watch / read the instructions carefully to get the most out of your toy.
Get him into the mood by shutting the blinds and getting naked (worked for us!)
Create your masterpiece in an environment without carpets (just in case!)
Be prepared! Try to get the temperature of the water right before so you know what to expect.
Set out all the equipment you'll need.
Mark the amount of water needed with a marker pen on the measuring container.
Wash thoroughly with soap and water before use, making sure the vibrator doesn't get wet.
Use water-based lube with your toy for maximum enjoyment!
Keep in its own bag or container, in a cool dry place that will maximise the lifespan of this toy!
Overall the clone-a-willy vibration performance don't impress, it's not a powerful a vibrator for what it could be. This means the vibrations to pass through the cloned penis a much as it could, so it loses a few marks for that. Although the vibrations aren't powerful, the fun factor of this toy is brilliant. We really enjoyed cloning Mr. A's member and were impressed with the end doppelganger. It's an odd experience sticking your dick in a bowl of white thick liquid, but there's something quite sexy about knowing what the outcome will be. 
The clone-a-willy kits are ideal for those in long-distance relationships (or isolating if you're reading this in 2020). Mrs. K will definitely be using this toy if she's missing Mr. A!
Rating 8/10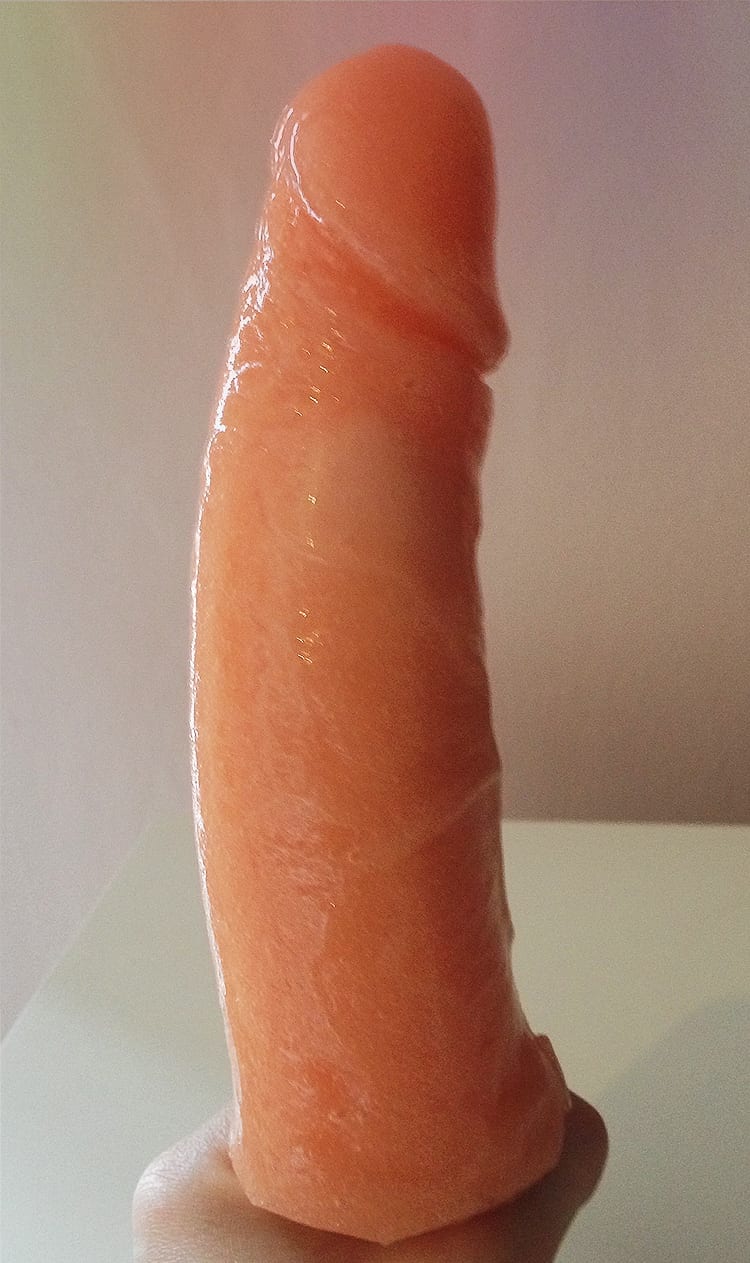 This kit was a lot of fun. If you're wanting to create your own clone-a-willy you can buy the kit from here:
Lovehoney UK – From £34
Lovehoney USA – From $49
If you've ended up buying a clone-a-willy kit, we'd love to hear what you thought and see your end results! We'll put them up on this post (anonymous of course) and create a wall of willies! Send your end results to [email protected]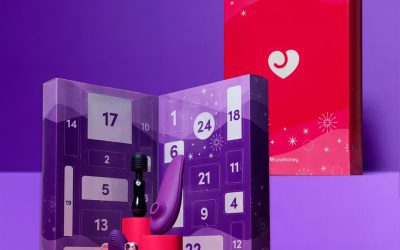 Everyone loves an advent calendar, but there's something about a product advent calendar that...