Fifty Shades of Grey Mini G-Spot Vibrator Review
Published: Thursday, Jan 24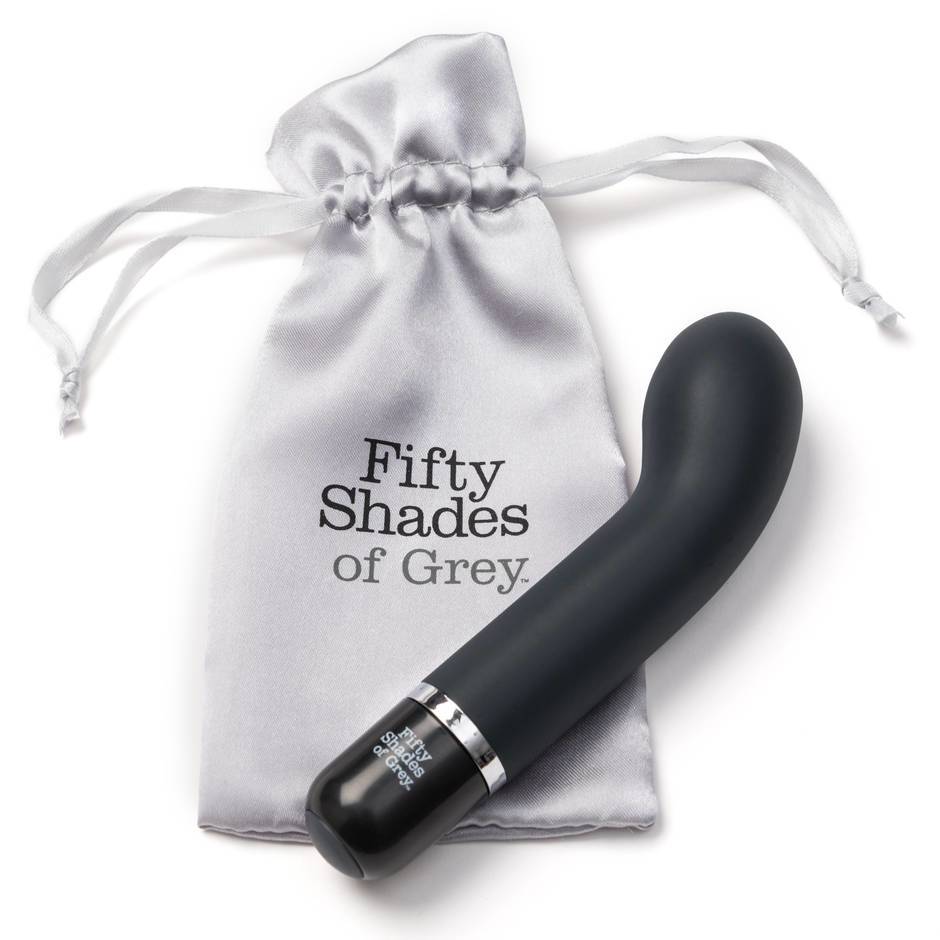 Unlike most G-Spot vibrators, the Lovehoney 'Insatiable Desire' Mini G-spot vibrator from their amazing 50 Shades range is not only attractively curved to touch the g-spot, but has 10 incredible settings, guaranteed to get your heart racing.
This beautifully designed vibrator has a slight bend on the end of the shaft, so when inserted into the vagina in the right direction, can be used to reach the g-spot. The soft, black silicone makes this toy appear as an extremely luxurious product, and the bend itself is so much more alluring than most g-spot vibrators and their quirky designs.
I firstly thought this toy was very attractive, found it only took one AA battery, and was extremely easy to use. I expected the toy to have a similar impact to other g-spot vibrators I've used, and like most vibrators it can be used as a clitoral stimulator and then inserted.
For self-pleasure, I was very happily surprised to find exactly how many settings it had, and after experimenting I soon found the ones I liked the most. The curve of the toy sat in exactly the right position and the vibrations ranged from teasing to powerful.  As a rabbit fan, I did find when in place that it lacked clitoral stimulation, however, the impact on the g-spot definitely reminds you of the point of this toy. The more powerful vibrations helped to climax very quickly, where as the lower vibrations teased.
As a couple, it was very none-intimidating as it has smaller shape than, for example, a rabbit vibrator. The toy can be used as a quick, effective thrill during foreplay, or for when its 'her' treat. When used on the g-spot it really made the area more sensitive, making it easier to know when he was hitting the right spot when it came to intercourse.
This again is another toy for the girls so there's not much for me to say about this one. We have used the G-Spot Vibrator together during foreplay which I found fun. While kissing Miss K she shocked me by putting the mini vibe onto my testicles which was a nice pleasant surprise that sent the vibrations through my testicles and penis. The toy again like the majority of the 50 shades range looks classy and sexy with it's matte black look. It seems to be really powerful too and is impressive with the number of different vibration settings. The next step is to have some fun with Miss K in the shower with it!
Use a

 

water-based lube

 

for maximum impact
Waterproof! Try it in the bath / shower
If it doesn't feel like it's hitting the spot, remove and insert making sure the bend is pointing upwards and try different levels of deepness.
Overall, the toy really impressed, with its sexy look and multiple functions, as well as the ability to do its job so instantly and effectively. For self pleasure or in a couple, the toy really made an impact. If you're discovering your body and the positioning of your g-spot, on your own or with your partner, this toy is definitely for you. If you're wanting to self-pleasure discreetly, however, it is quite loud on the more powerful vibration settings, so this toy may not be for you. There are many g-spot vibrators out there, but this Fifty Shades of Grey version is incredibly luxurious and a quality product, perfect for use with your Mr Grey, or with him in mind. I'd give this toy a 9/10, and I'll definitely be using it again.
Rating 9/10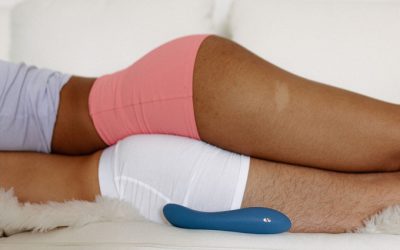 INtroducing The RAVE 2 by We-VIBE. An Adjustable G-Spot and Vaginal Opening Vibrator, designed to...