Guest Review: Fun Factory Bi STRONIC FUSION
Published: Tuesday, Oct 20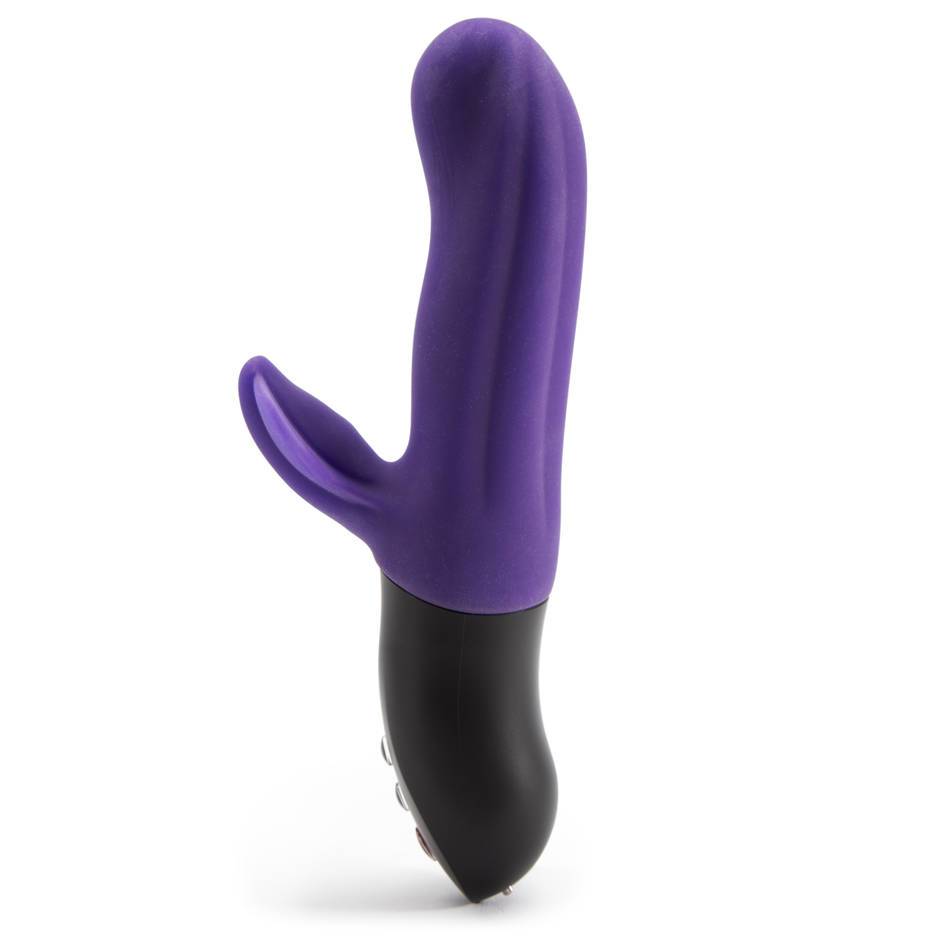 This is the worlds first dual action toy to combine a pulsator and a vibrator and wing flutterer in one, giving you 64 amazing combinations!
The Bi Stronic Fusion is a very unique product, combining a thrusting action of a pulsator with the addition of an external vibrator. The toy feels velvety smooth, as like their other toys, the material is a medical grade silicone. Available in 
Violet
, 
Candy Rose
 and 
India Red
 this toy feels silk like against your skin, which is just a perfect feature.

The full length of the toy is about 22cm – roughly about 5 inches of the toy can be used. Three main buttons on the handle allow you to turn on the toy and change the motor settings, exactly the same as other Fun Factory toys, which are really easy to use. Bi Stronic Fusion is rechargeable which is fantastic – you can just plug it into your laptop and away you go! The toy is submersible waterproof, which is perfect for use in the bath or shower! It also has fluttering wings on the Clitoris stimulator which means it's really easy to use and enjoy when you're lost in the moment. I really feel like it's always touching the right places.
Bi Stronic Fusion comes across as an 'out of this world' product that guarantees a 'supernova' of pleasure which just makes you want to try one, and honestly you should. In comparison to other vibrators this is up in the favorites of mine. Another bright, fun toy by Fun Factory which is simply made to rock your world! One of my favorite features of the Bi Stronic Fusion are the wings on the Clitoris stimulator. I've found that with other products there is a lot of bother trying to make sure that this is in the right spot, and the wings on this toy make that problem disappear.
The toy is shaped for maximum pleasure for the G-spot, again they have thought carefully about the anatomy of a woman and this toy makes pleasure easy. The Bi Stronic Fusion has some really intense high settings and some ones that really tease you, so would be perfect for anyone to use! As most of the vibrations are quite strong you're guaranteed to climax, but I recommend you to use the softer vibration settings to tease yourself before hand.
I also received the Essential Toy Bag M, which is an affordable, washable and handy toy carry bag. It has golden metallic look on the outside and is white on the inside, it is is very spacious, enough to fit 1 or 2 toys (not silicone together!), lube and more. It is hygienic and wipes clean as well which is really useful and it's really good value for money. It's also lint-free which is great for toys like this that tend to collect dust after cleaning, so just clean with anti-bacterial soap and water or Fun Factory Cleaner, dry and pop in your bag, ready for immediate usage the next time you want instant pleasure!
Use lubricant whilst using the toy.
Play around with the settings and find your favourites – there's a button where you can save your favourite combinations!
Perfect for solo use or with a partner
Use Fun Factory 'Cleaner' to clean Bi Stronic Fusion after use
Overall I really like this toy like the other Fun Factory Toys! I find their products really well made and you can tell a lot of thought goes into the final outcome. What I love about them most is that they produce unique products, which is great for those who are bored of the same old toys, they really do make it FUN! The motor on the pulsator is very strong so I'd recommend working your way through them starting on the slowest pattern. The toy was around 5 inches which is a great size – not too big and not too small. Again with these powerful toys they are a bit noisy but worth it.
I can't wait to see what else Fun Factory have to offer!
Rating 9/10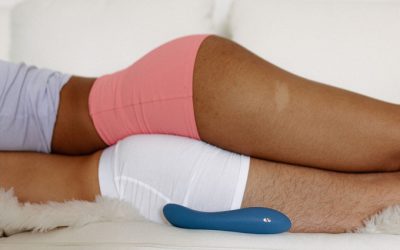 INtroducing The RAVE 2 by We-VIBE. An Adjustable G-Spot and Vaginal Opening Vibrator, designed to...