What exactly is the Obii?
Obii is a clitoral massager with suction and vibration modes, created by the sex toy brand Biird. It's not just a clitoral massager…it's also a lamp. Yes you heard us right, you can use this toy as a side lamp too! When you put the Obii on it's charging station it turns into a warm mood lamp.
What are it's Features?
The Obii is whisper quiet
It's Washable making it easy to clean (but NOT submergible)
Silky-smooth body-safe silicone
Suction setting has 3 intensities
Vibration setting has 4 modes
Charged on the magnetic 'mood lamp' base, with USB and AC adapter

Looks like a lamp and packaged discreetly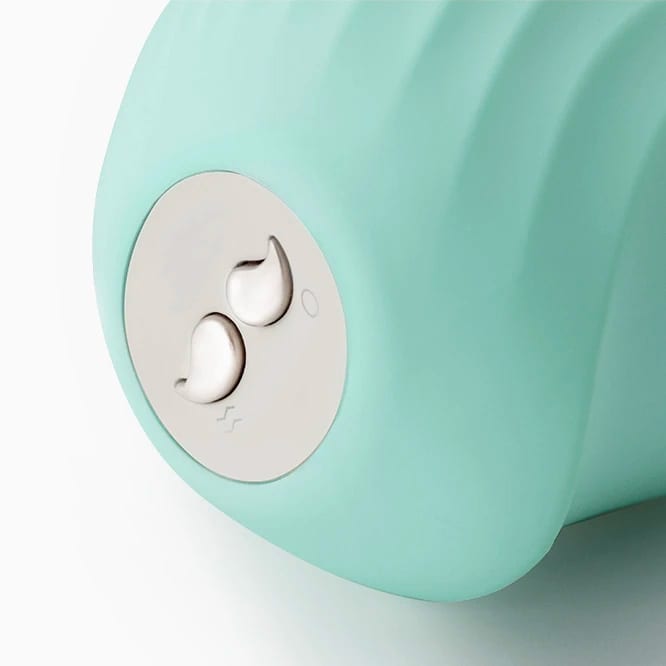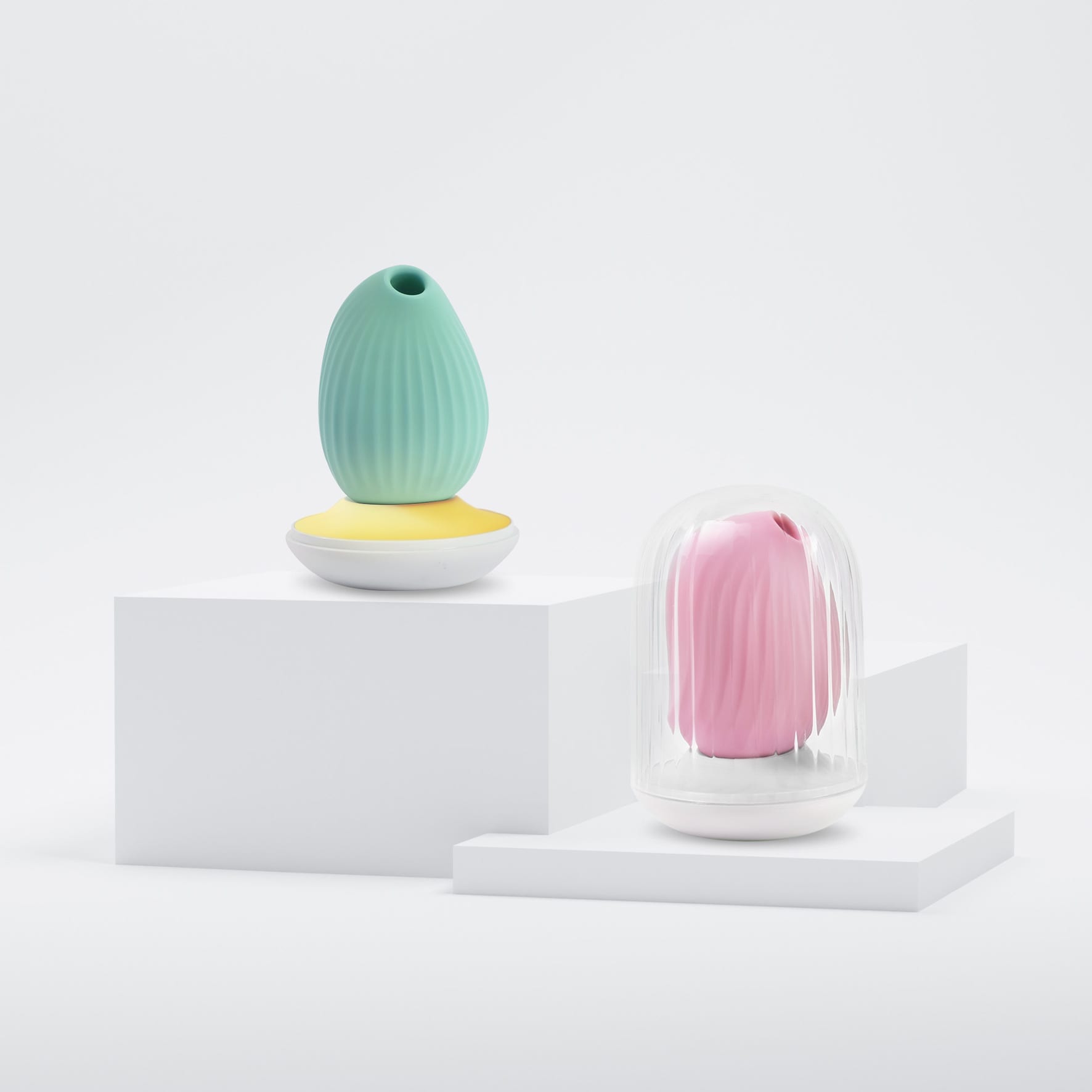 OUR REVIEW
Incredibly soft and luxurious, this cute clitoral stimulator is deceptively powerful. It stands in its own little charging case which makes it look like a piece of art or a small strange lamp at the side of your bed. I'd definitely keep this on the bedside, and at a glance even an unsuspecting parent wouldn't have a clue what it was.
The shape is beautiful. And I mean that; the textures, the colour and the silky softness of this stimulator are so unique that I think its my favourite of anything else we've reviewed. It's actually quite addictive to feel the softness and the slight squash is really satisfying. it's comfortable to hold and easy to find the controls.
The buttons are easy to use, one is for the vibrations and one the suction. Either are great to tease and build up and the suction is amazing on the clitoris. There are three levels of suction and three of vibration, with 1 vibration pattern. When I first tried this stimulator, I kind of overdid it, and things were over in seconds! Satisfying but also a bit of a surprise! It does have 'orgasm in less than a minute' as a tagline, and most people absolutely could!
When I was able to play around a bit more, I really enjoyed the tease of each sensation. I could warm up with vibration, then switch to the suction for more precise aim. It's great to play around with the suction too – let's not forget the clitoris is actually way more than just the tip, so experimenting with the positioning can give different sensations, but also help with the build-up.
I think this is a great mid-range value stimulator, excellent price for the quality and does exactly what it says. It has to be said that Biird have a great sense of humour with the presentation, but have also produced a really high-quality stimulator. If you love an intense clitoral stimulator and your bedside drawer is looking a little outdated, this is a really great addition that you might actually want to keep out of the drawer!
Rating 8/10 
The Obii can be bought directly from Biird at their website for €78. It's available in 3 different colours, Pink, Yellow and Mint.
Exclusive Discount
You can get 15% off this product by using the code "XTRA15" Enjoy!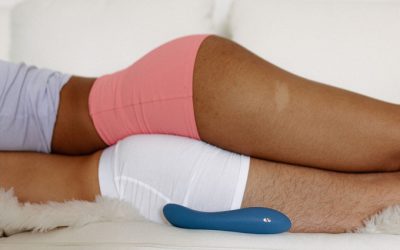 INtroducing The RAVE 2 by We-VIBE. An Adjustable G-Spot and Vaginal Opening Vibrator, designed to...