Review: Rocks-Off 80mm Precious Golden Passion
Published: Friday, Nov 08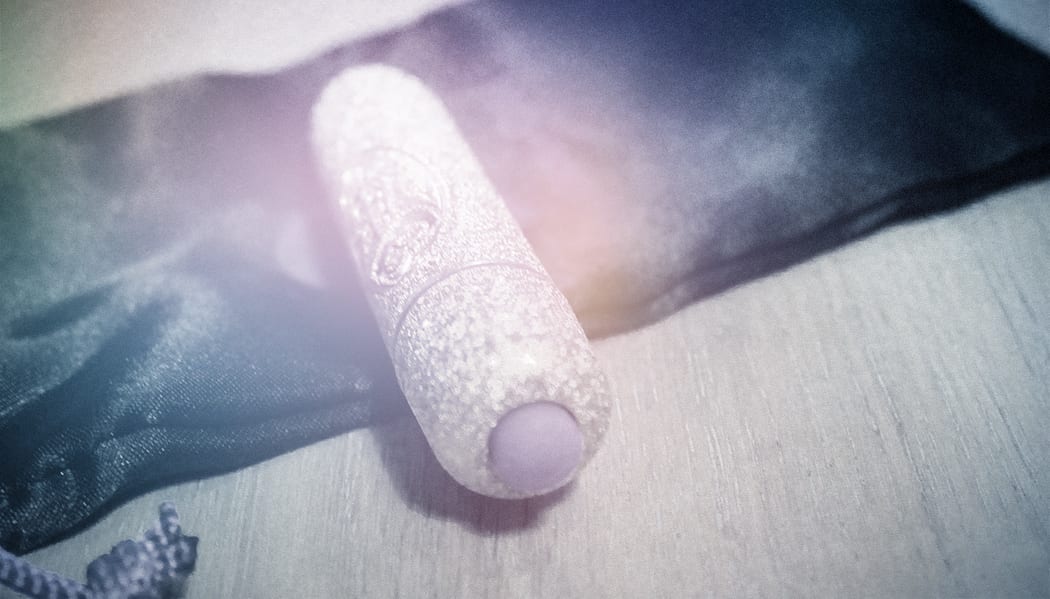 From their sleek, fun bullets to their G-spot vibes Rocks-Off has something for everyone and definitely has style!
We were lucky enough to receive a Rocks-Off 80mm Precious Golden Passion Bullet from our good friends at Strawberry Blushes.
Sleek, sexy and expensive in appearance, the RO Precious Golden Passion is all a woman needs in its 80mm x 16mm form. With golden textured outer layer and soft purple detailing, this stylish little bullet promises to pack a punch! Press the button at the top and switch through the 7 powerful and sensual vibrations, then hold down to switch off. The pack includes a handy travel pouch and a LR1 battery, easily accessed by the screw-off lid, powers the bullet. Fully waterproof and ready to go, this is a discreet and handy little toy, travel-ready and compact enough to keep in your handbag for where ever you feel you may need it.
The bullet is something I was introduced to a long time ago, the first toy I bought in fact as it's so discreet and a lot less intimidating than others. I couldn't wait to try this particular model as I hadn't tried it before. I actually appreciated that this compact toy wasn't wrapped in loads of packaging, I think a toy like this should be simple! The packaging was simple yet stylish, but I was so excited about the toy, I took it out and threw it away! Oops! We like to take pictures for you, but the truth is I could keep my special treat in its very own satin bag!
The look of the toy is very firm and well made. The texture is just enough to look nice but doesn't make much of a difference to the feel of the toy on your body. One simple button to the top is easy to press and is soft yet durable; although this toy isn't expensive it really does feel like it will last a long time! The vibration settings have three ranges of intensity and then go through various patterns with a touch of the button, and all are impressive! Its highest setting has decent power for a bullet this size and really makes a good first impression! The patterns are generic but this means it's easy to find a favourite if you're familiar with them.
I've got to say I didn't think this would be as impressive as it actually was, having used a variety of toys since my first encounter with a bullet. It surprised me with its ability to thrill and quality. I really rate this as a quick clitoral stimulator; for foreplay this is really useful as it could be kept in its little satin pouch in your drawer at the side of the bed! Great for beginners, singles, couples and experienced toy users alike, the Rocks Off bullet is a quality vibrator for a bargain price.
The Rocks-Off bullets bring back memories of when I used to work at Ann Summers. They were a great product to recommend as an add-on because they're great value for money and extremely powerful. The key to selling them was just turning the bullet on and passing it over to the customer. They were always shocked and impressed with how strong the vibrations were that came from it. The bullet was one of the first sex toys I sold when I started working at Ann Summers and what I loved was a week later the same lady coming back in to buy batteries! To me that's certainly the sign of a good sex toy!
That was five years ago now and it's great to see how Rocks-Off have developed their bullet range even further with more vibration settings and texture variations.
The Precious Golden Passion Bullet has a nice looked to it with its simmering textured golden bullet and purple accent colours. Like all of Rock-Off bullets this vibe is very simple to use and control.
As this is mainly aimed at the ladies you might be wondering what benefits the bullet has on us guys? This powerful bullet is great for foreplay, caressing the bullet up and down your loved ones body or them doing it to you is such a turn on. As the bullet is waterproof you can even ad massage oil or lube to the body and turn it into an erotic vibrating massage. The strong vibrations are very intense on the tip of the penis or on the testicles and used while she's pleasuring you, can make for a mind-blowing climax.
We love being a bit naughty in the shower together and the Bullet is the perfect size to allow us to explore each other's wet bodies and stroke the bullet along each erogenous zone until we can't bare it anymore.
All in all the Rocks-Off 80mm Precious Golden Passion is a great upgrade from the original bullet and one I'd highly recommend every couple should have. With it being such a reasonable price, waterproof and having 7 vibration settings you can't go wrong!
Waterproof – Use in the bath / shower to tease and tantalise.
Use with a partner as foreplay to spice things up.
Take some time to find your favourite settings.
Use a small amount of lube to liven up your playtime.
Wash with soap and water and keep in the satin bag provided.
Overall, the Rocks Off 80mm is a great all round simple vibrator. It's an ideal toy for beginners and can spice things up in the bedroom…or bathroom!
Rating 8/10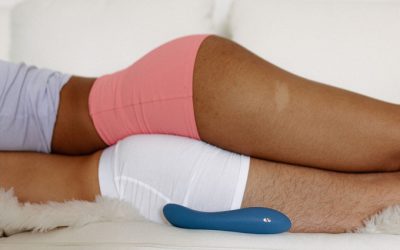 INtroducing The RAVE 2 by We-VIBE. An Adjustable G-Spot and Vaginal Opening Vibrator, designed to...