News: Hot Octopuss launch PULSE SOLO INTERACTIVE
Published: Wednesday, Nov 10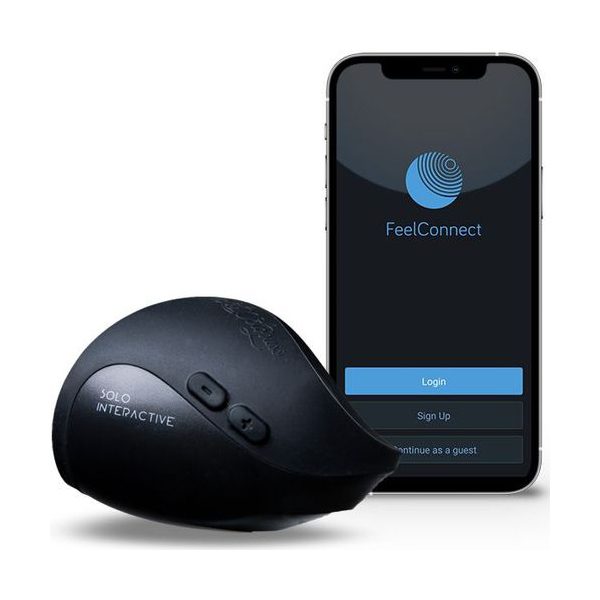 Sex-tech company Hot Octopuss launch PULSE SOLO INTERACTIVE their first interactive toy featuring virtual reality and smartphone connectivity

Introducing the highly anticipated PULSE SOLO INTERACTIVE – it is the first Guybrator™ by London based, Hot Octopuss that can be remotely controlled via mobile app. Connect it to your smartphone and let your partner control your experience. Alternatively explore the vast library of interactive explicit videos and let the toy guide you through the sensations on screen. Navigating the new world of interactive pleasure is easy and safe. Simply use the mobile app to connect with partners, make video calls, watch custom interactive videos, and control compatible Bluetooth-enabled devices.
Hot Octopuss have even gone as far as creating the worlds first interactive gay couples set. The PULSE SOLO INTERACTIVE can be bought in a gay couples set which includes two devices for your pleasure. Alternatively if you don't live with your partner their website allows you one device to be delivered to you and another gifted to your play partners address.

"Our own focus groups have told us that our audience has been crying out for a connected toy. Now we have one with tried-and-tested interactive functionality that will open up a world of online and couples' experiences for our customers."
Hot Octopuss co-founder and CEO Adam Lewis
With powerful, high-amplitude oscillations the PULSE SOLO INTERACTIVE features the famous Hot Octopuss PulsePlate™ Technology meaning there is no need to stroke. Simply sit back and let the PulsePlate™ take you all the way to a hands-free orgasm. The PULSE SOLO INTERACTIVE is so powerful you can even enjoy masturbation without an erection, perfect for those with erectile dysfunction or older people who might just like some extra help. Simply put your flaccid penis into the toy and let the PulsePlate™ do all the work.
Access interactive adult videos
Thanks to Kiiroo's market-leading connected technology the PULSE SOLO INTERACTIVE allows you to enter a vast world of interactive content and intimate connectivity while using it. Simply connect the toy via the FeelConnect App and discover over 4,000 interactive 2D and VR videos seemingly synced. Feel every movement as you watch interactive porn, mimicked by the PulsePlate™.

Need the perfect gay couple date night idea? Connect to your partners' PULSE SOLO INTERACTIVE device from anywhere in the world and feel every movement they make – see who cums first. Hot Octopuss have even packaged up two units to create the world's first interactive gay couples pack.
Living apart as a gay couple but still want to have some interactive fun? When purchasing via www.hotoctopuss.com you can have one PULSE SOLO INTERACTIVE toy sent to you and the other gifted and delivered to your penis pal's address. Then simply connect together remotely through the smartphone app.
Material: Silicone, ABS
Colour: Smoke
Function: 9 Speed Oscillator, 5 vibration modes with adjustable frequency

 

Motor: 3.6V Precision Microdrives
Battery: Rechargeable Li-ion 3.7V 420mAh
Noise Level: < 55dB
Running Time: Up to 1 hour
Charging: cable
Charging Time: 3h
Waterproof: Yes
With each version of the Pulse we ask how they're going to improve it for the next upgraded version. I wasn't sure what else they could add, but they've only gone and done it! 
Bluetooth/App Connectivity seems to be increasingly in demand with lots of high-end product ensuring it's a feature of their toy. 
The Pulse has always been a firm favorite for us, especially when the waterproof feature was introduced. This new addition will make this product a must for those couples who live apart. Or those looking to make their porn viewing more immersive and interactive.
Great work guys! 
You can buy the Pulse Interactive and Penis Owners Couple Set directly from Hot Octopuss.
Pulse Interactive will cost you £149.95/€169.95/$178.95
Penis Owners Set will cost you £299.90/€ 339.90/$359.90​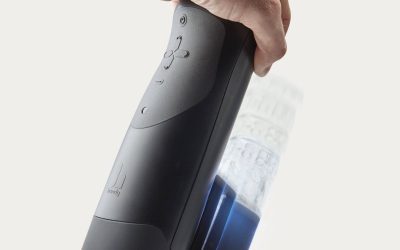 The Handy is "the most advanced sex toy ever created", guaranteed to give you a mind-blowing...