What exactly is the Smart Wand 2?
This is a premium foreplay and pleasure item which doubles up as a massager, designed to relax and de-stress. The Smart Wand 2 is the perfect tool for ultimate foreplay by using it your erogenous zones.  
What are its Features?
10 powerful vibration settings

Fully waterproof

Premium body-safe silicone

USB rechargeable

1 year warranty and 10 year guarantee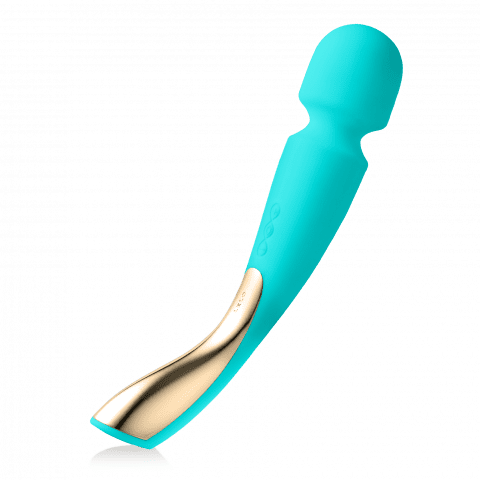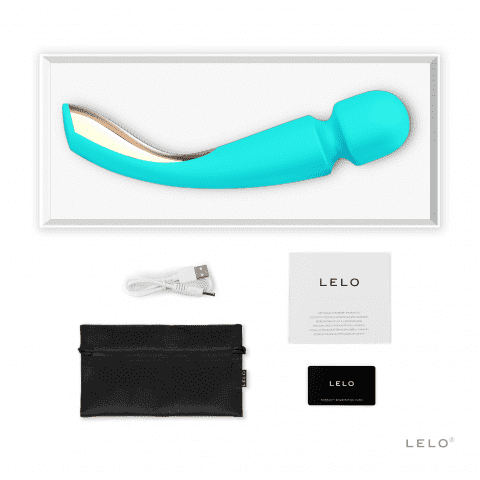 OUR REVIEW
What she says
I'll start by saying this is the only vibrator we own where we've had such control that I've experienced multiple clitoral orgasms. Usually I'm far too sensitive to go again, but the precision and control of the vibrations in the right place was just right for me personally.
I have already reviewed and am a huge fan of the first version! It's served me well for years and was my go-to for a long time. I wasn't sure that this would be really any different, but it is definitely very much improved! It feels better to hold, the handle is more ergonomic and the whole thing is much less clumsy and heavy.
The head of the wand has just the right amount of flexibility and the generous surface area means it's not difficult to get the aim right. This makes it a really great massager to use with a partner without much need for directing!
There are a huge amount of settings, and I'm not really a fan of vibration patterns, but then again some are more satisfying if you're in it for the tease. The buttons are easy to use and easy to find once you get used to them, but you might need to bring it up to eye-level the first few times as they are quite low on the handle.
LELO's trademark soft brightly coloured silicone and shiny detailing really makes me smile – we've never been let down by the quality of their products. This one is a luxury staple worthy of direct under-the-bed access (it's FAR too big for the bedside drawer!)
What he says
I really enjoy using the Smart Wand 2 on Mrs K and get really turned on seeing how much pleasure she gets from it. In our last review of the original Smart Wand, I said this product was more of one for Mrs K, but it's ace for us guys too. On the lower settings the Smart Wand delivers an enjoyable pulse along the penis and testicles. The vibrations are powerful but not uncomfortable, they're powerful enough to travel all along the nether regions and down the gouch for an exciting combination. 
The toy is perfect as an added extra during foreplay, but for me I don't think I'd climax with this alone. Also avoid turning it up too high as the vibrations are WAAAAAYYY too much for guys genitals! 
We love this massager, not just for intimate massages but also to release tension from other body parts. Let's face it this last year with a pandemic has got us all feeling tense and in need of a wind down. The Smart Wand 2 is perfect for solo play or as a couple. So we highly recommend it! 
Rating 10/10 
The LELO Smart Wand 2 can be bought directly from LELO for £169.00. Sounds pricy but it's worth it! Trust us!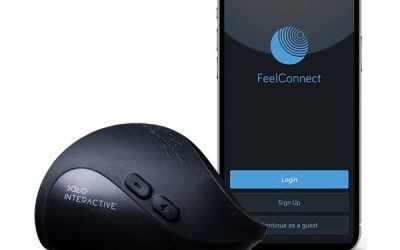 Sex-tech company Hot Octopuss launch PULSE SOLO INTERACTIVE their first interactive toy featuring...