Everyone loves an advent calendar, but there's something about a product advent calendar that feels like a real treat. It's like an exciting lucky dip of gifts to dive into each day.
The Lovehoney advent calendars are just the thing if you want to spice things up for Christmas. If you've been hoping to try some sex toys but you're not sure where to start, this festive sexy surprise might just be perfect! 
We tested two of the advent calendars for excitement, value and quality. 
First up is the Lovehoney X Womaniser Sex Toy Advent Calendar.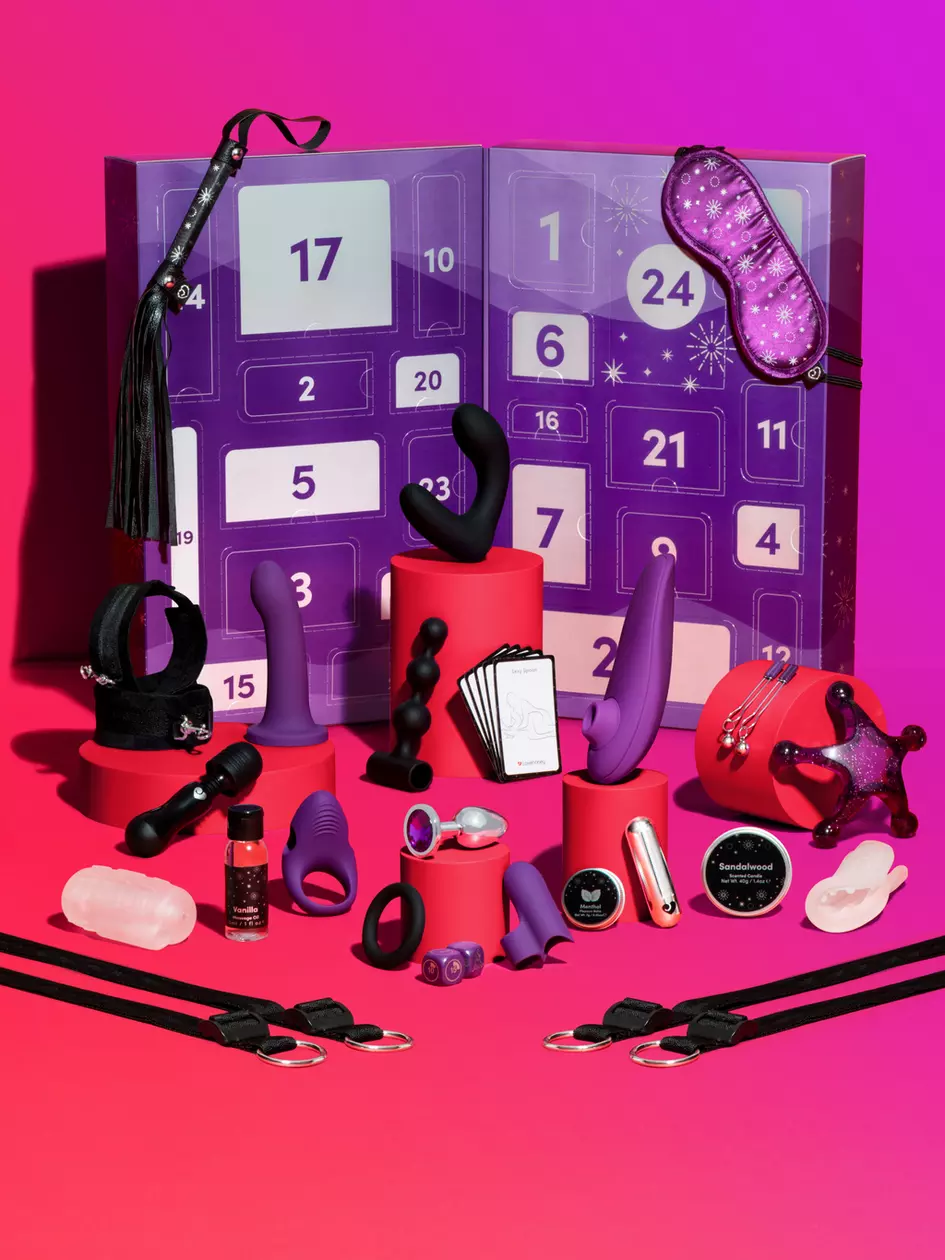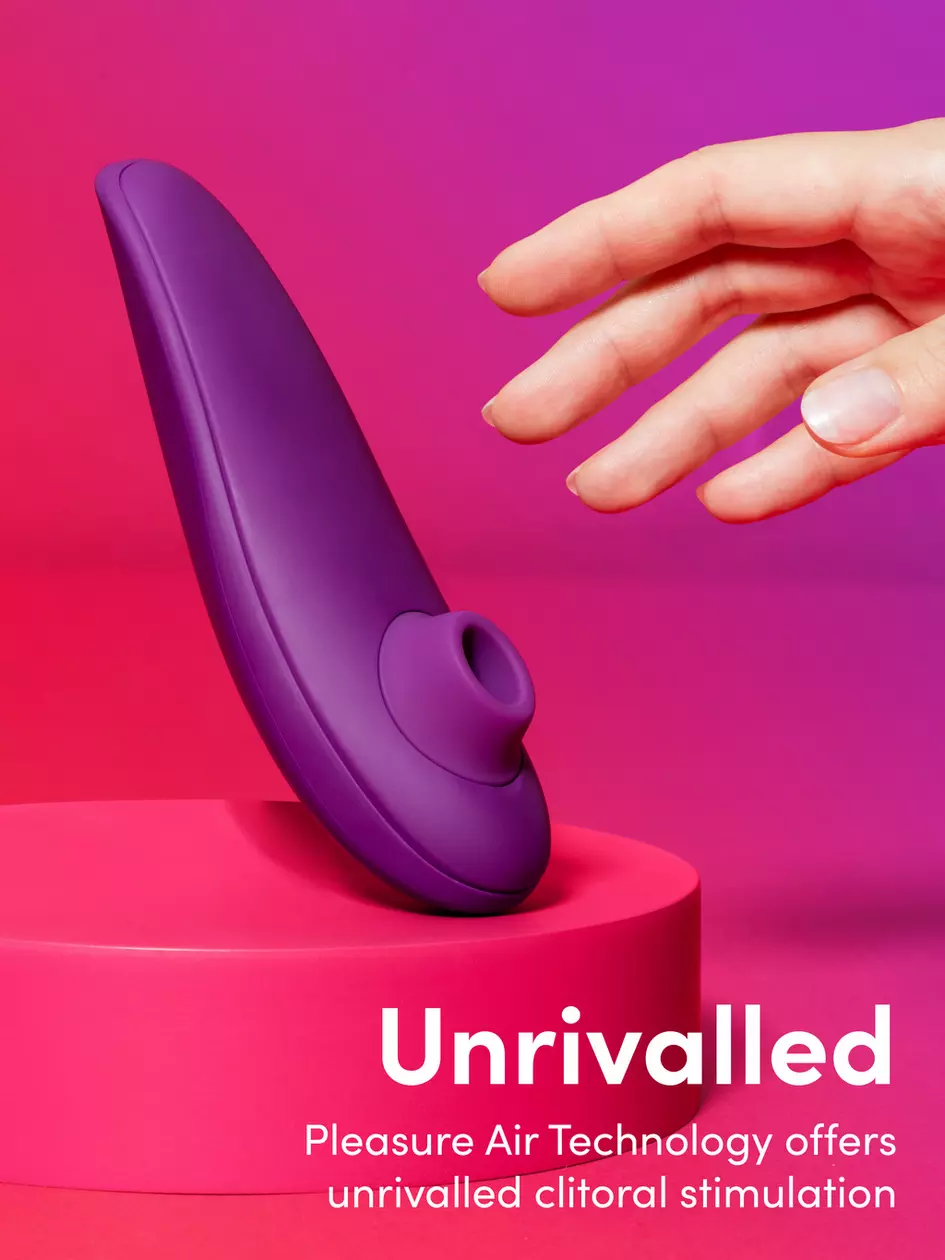 This is a 24-piece sex toy advent calendar for exploring massage, sensory play and bondage. The contents are worth upwards of £425 and star their bestselling Womaniser Classic 2 Clitoral stimulator with Pleasure Air technology.
Neither of us has had an advent calendar in years, which excited us! We opened each door joyfully and felt like we had so many new things to try! I was giddy about nipple clamps, which I've never actually tried, and that's just why it's a great idea. The variety of items wasn't precisely what we'd choose when shopping online, but we found everything fun and appealing. It's also an excellent opportunity to try so many intimate things- because when will you spend £425 all in one go!?
This selection of toys covers most things, from massage to vibrators, to bondage and anal play. As experienced sex toy users (if we do say so ourselves), some really great staples in here excite us and some that we have never tried before. Okay, so there may be a few items that seem to pad things out a bit, but they're not cringe-worthy, and all are good-to-great quality. It's definitely one with heterosexual couples in mind, especially if you want your money's worth, but absolutely value for money as far as we're concerned.
Next up, we opened the Lovehoney Rose Sex Toy Advent Calendar (12 pieces)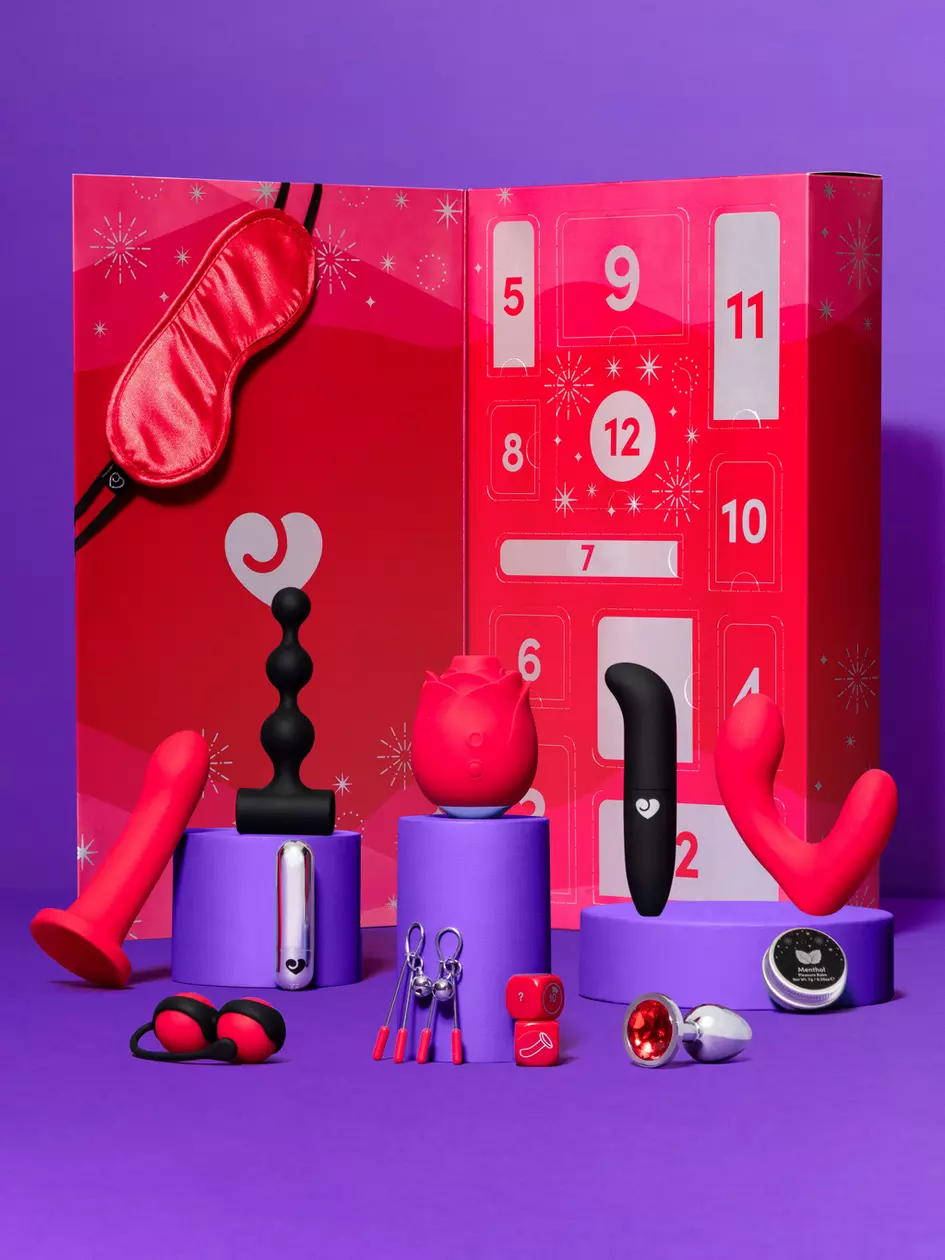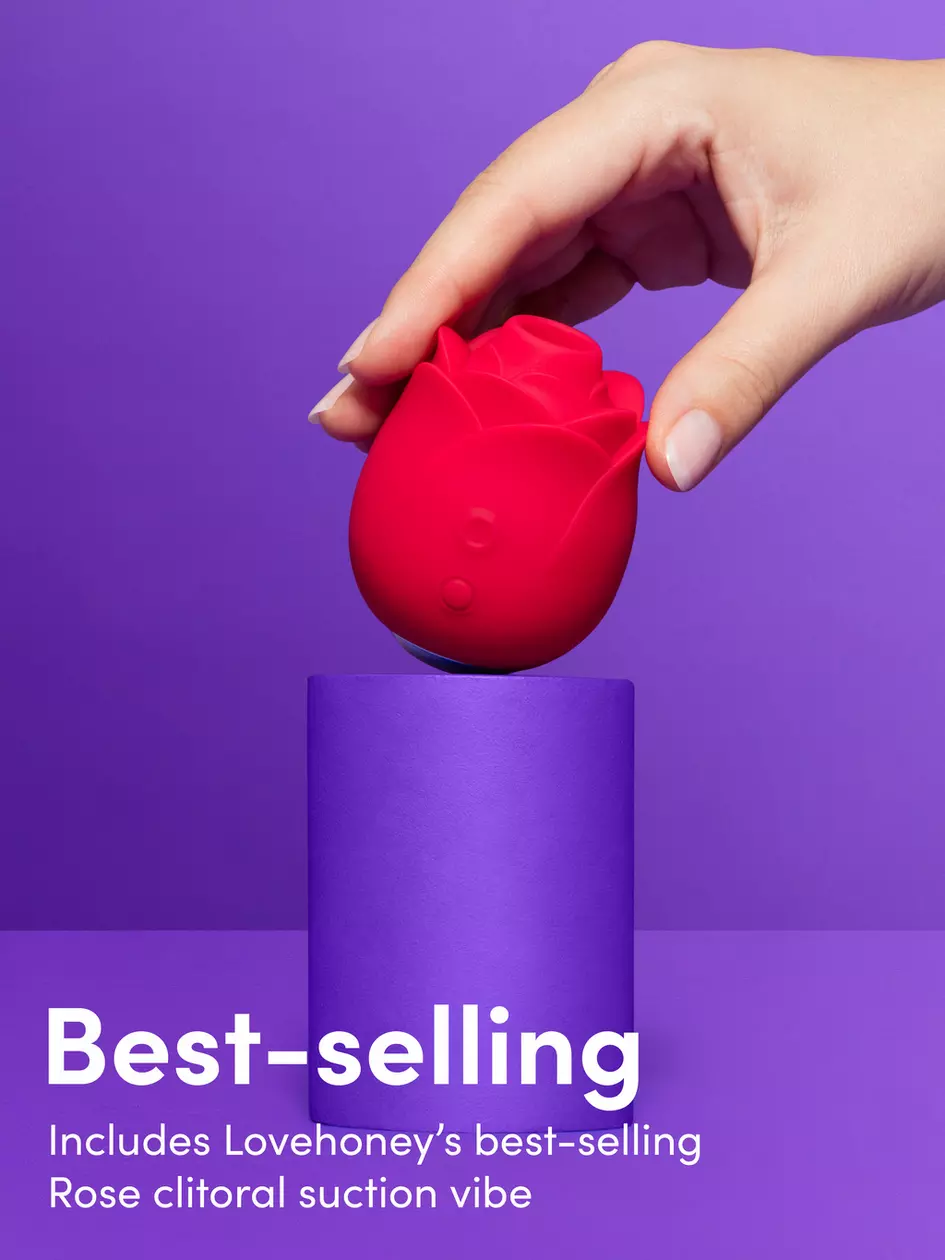 Another arousing collection of toys- this set is half the items at a lower price, all of which are excellent quality. This one features the Lovehoney Rose Clitoral Suction Stimulator worth £54.99. Ranging from sensory play to anal and vibrators, this is such a great value gift for beginners and experienced toy users alike. 
Cosy, intimate evenings galore! The Lovehoney advent calendars are no gimmick- they offer such a great selection of toys. We can't wait to play around through festive December into dreary January and beyond. 
Rating: Both calendars are a 9 out of 10 for us. Depending on your budget, both equaly have great items within them, ideal for some festive fun.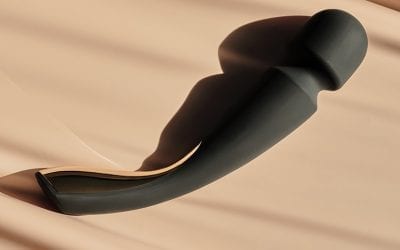 What exactly is the Smart Wand 2?This is a premium foreplay and pleasure item which doubles up as...