Review: PicoBong Transformer
Published: Thursday, Oct 22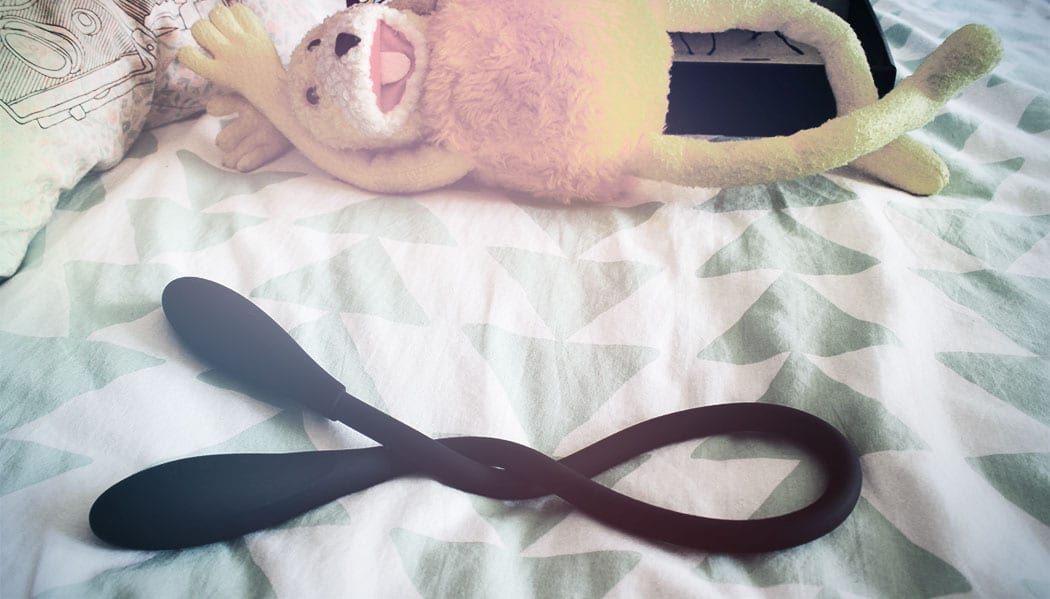 This incredibly versatile toy was sent to us by
 

PicoBong

 

in exchange for an honest and detailed review.
The PicoBong Transformer (read our previous post here) boasts to be the most versatile sex object in human history! The Transformer is a long rod with two bulbous ends which can bend and stay in whatever shape you choose, allowing you to create the perfect shape for however you choose to use it.
100% waterproof and soft in smooth black silicone design, this is a toy that may open up your sex life to a whole range of new discoveries. Suitable for couples of any gender and sexuality, this really is a universal pleasure item!
Simply charge via USB and press "+" to switch on. Press "M" for 10 different vibration modes, "-" to turn down the vibration / turn off and "+" to crank it up. Double clicking on "M" goes straight to maximum power!
I was really excited about receiving this toy, with all the media hype we'd seen and when something sounds like it might be a great addition to bedroom fun, I was very hopeful! I didn't think it would be so big, I thought the ends would be the size of bullets but the size of each end is more like a handful. This isn't a bad thing at all, in fact the vibrations are impressive and this is probably because of the size of each side.
The silicone is matte black and sturdy but soft against the skin. The controls can be found at one end of the toy, along with the charge port, and it's so easy to use! The only problem I had when I came to use it, was I didn't know where to start! There are so many options that I wasn't sure where to go with it first. The full power vibration is really powerful and I realised I could actually reach my nipple and clit with each end! Both together on the clitoris are really powerful and directing the vibrations is easy.
The settings are really interesting because a couple of them alternate to each end, making the vibrations feel as though they're traveling through the toy. I tried a few but I really do like the full power intensity of this toy, the motors are powerful and spread vibration well. I prefer to use as a rabbit vibe more than anything currently, but the great thing about this is it will never get old, I could find something different to thrill me every time.
Use in a couple is great for stimulation of both partners, teasing yourself with one end and your partner with the other. Or wrapping it around the base of his penis and around his balls makes for an interesting reaction! Really, the possibilities are endless, which is the most attractive quality for this toy, it has no limitations of where to take the pleasure!
The only issue I have is that the controls are on one side, and if you've inserted the controls somewhere and you want to change the setting… maybe remote control would be good for this toy? The buttons also aren't that great to find in the moment, but actually these couple of things don't take away how powerful and how interesting this toy is.
Yes, you can thank me for the very interesting photography above, I did at first thing Miss K wouldn't let me include Eric!
I like the fact that this toy has endless capabilities and is usable for so many people with differing sexual preferences! It doesn't have a particular look, it's not ugly and it's not attractive but it's soft and the black makes it a great couples toy. I love the fact you can get the toy in bright yellow or pink colour available, I think yellow is my favourite one, but the black is still very stylish and premium looking.
It's already made its way into our intimate time a lot so no doubt it's one of those that will just keep giving. It isn't quiet but it's not stupidly loud, it's just that the vibrations are strong so it can't really be made to be silent. I completely understand the controls part (Mrs K has controlled it most of the time) but I don't think it takes away from the toy. It's not something I'd use alone, but the vibrations get me going and it definitely gets her going!
Use alone or with a partner,
Have some water-based lube handy ready for use,
Keep the control end handy if you want to switch settings,
Keep clean between vaginal and anal use, don't switch between the two,
Let your sensuality run wild!! Use the toy to its full potential!
We have yet more to explore, which is the whole attraction to this toy! My only point is the difficulty of the controls in the moment and the positioning of them, but this is a really great toy for those who want to experiment and have total freedom in the bedroom!
2015 has been an amazing year for LGBT equality and we love that some toys are now suitable for all!
Rating 8/10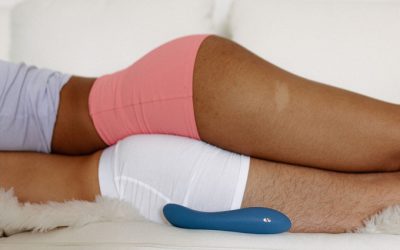 INtroducing The RAVE 2 by We-VIBE. An Adjustable G-Spot and Vaginal Opening Vibrator, designed to...