With Valentines Day just around the corner, do you have that special gift in mind for your other half? LELO have you covered with these great luxurious Valentine gift suggestions.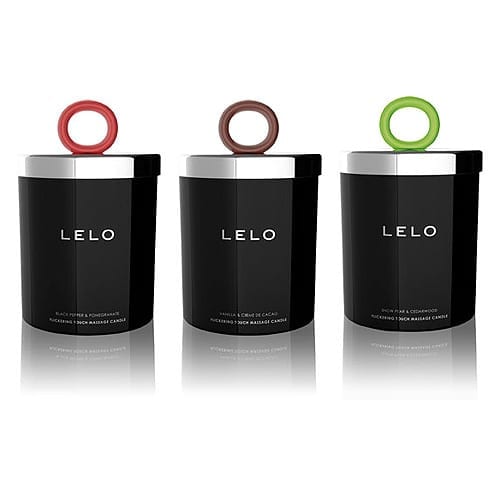 Made from all-natural soy wax, shea butter and apricot kernel oil, the lightly scented wax melts into an exquisite pool of luxurious massage oil. Available in 3 aromas: Vanilla & Crème De Cacao, Snow Pear & Cedarwood, and Black Pepper & Pomegranate
We've reviewed one of Lelo's Massage Candles in 2013, see what we thought here.
Priced at £24.90 these massage candles are a great relatively cheap purchase to add a bit of romance and massage to your Valentines day.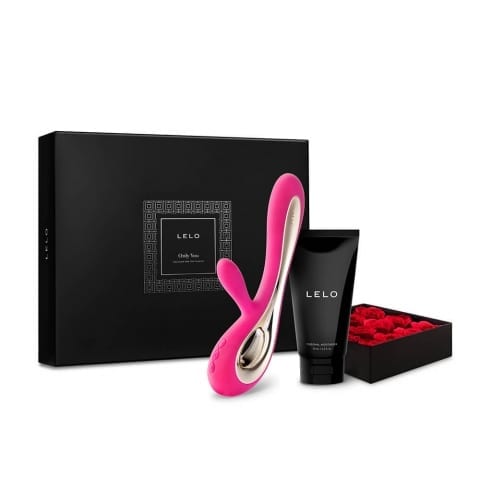 Valentines day shouldn't just be for Couples, why not take the opportunity to treat yourself. Beautifully packaged and presented the Only You Luxury Gift Box contains a collection of some of LELO's all-time favorite pleasure objects: the always luxurious SORAYA™ which offers dual-stimulation for blended climax, a dozen red roses delicately formed from scented soap for enjoyment in the bath, and 75ml of water-based personal lubricant. With a gift set that looks and feels as good as this one, you'll be tempted to treat yourself.
Priced at £159.00 this gift set is the perfect gift for yourself.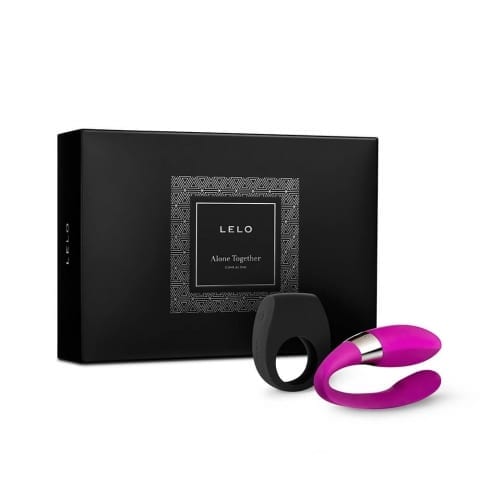 Spend a romantic evening together with the Alone Together Luxury Gift Box. Combining LELO favorite TOR™ 2 (as reviewed here)  vibrating ring with NOA™, a uniquely intimate pleasure object, and you have nights of passion at your fingertips. 
Priced at £139.00 this gift set is ideal for a couples night in.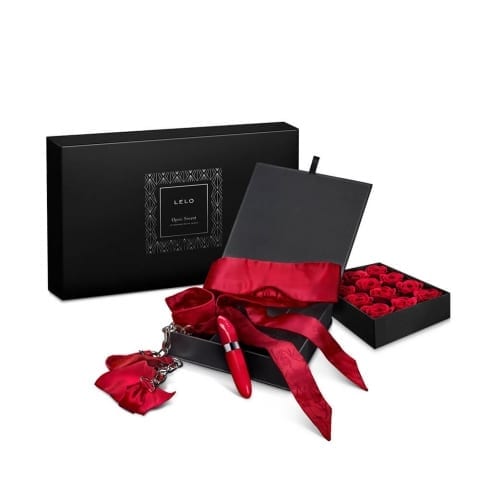 Containing the seductive Intima silk blindfold and the Sutra chainlink cuffs, it's the perfect way to show some restraint. On top of that, there's the powerful but discreet MIA™ 2 massager for pinpoint pleasure. To complete the sensory adventure, there are 12 aromatic rose petals that melt in the bath for a romantic & relaxing treatment
This set is ideal for those looking to get into bondage. What better time to experiment with your senses than Valentines Day. At £109 this kit is great for beginners looking to buy a quality, luxurious bondage kit.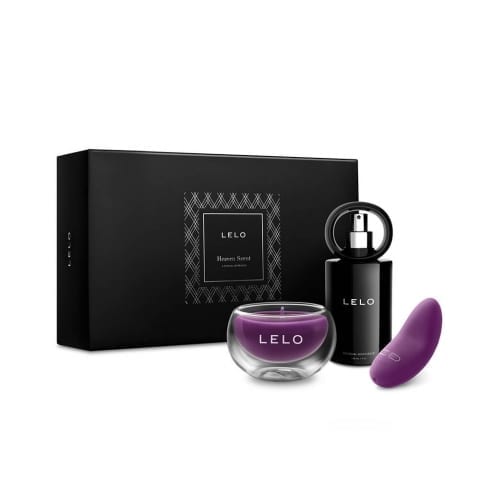 Arouse all your senses with a luxurious three-piece set designed with your indulgence in mind. LILY™ 2 (reviewed here) is the first personal massager to be lightly infused with a body-safe fragrance. To further stimulate your senses, the sensuous Bordeaux & Chocolat Scented Candle is also included, as well as 150ml of water-based personal moisturiser.
This set is priced at £109.
Myself and Mrs. K hope you have a fantastic, sexy Valentines Day. Our favourite of the 5 suggestions has to be the Alone together set. We bloody love the TOR 2 and paired with the NOA it's a combination sure to create a hot and steamy night in for the both of you.