The Durex Embrace Pleasure Gels are two separate 60ml tubes of lube in one bright and attractive package.
With yin and yang style bottles that fit together in the simple but seductive packaging, these two very different lubes are said to make one sensational combination. Applying a small amount to your skin, one tube gives a warming sensation and the other gives a suggestive tingle, to awaken the senses of your most intimate areas.
The curved tubes are comfortably held and squeezed, and the lid is easily flipped up and closed again. This provides easy access to the lube during the most passionate of moments, and clean dispensing with minimal effort.  It can be applied anywhere on the body and can be consumed in moderation but not eaten. Avoid contact with eyes and if any irritation is felt, wash with water or if it persists seek medical advice.
Both gels are suitable for use with latex and contain: Pink Bottle: Glycerine, Propanediol, Propylene glycol, PEG-8, Hydroxyethylcellulose, Benzoic Acid, Aqua, Citric acid, Vanillyl Butyl Ether. Purple Bottle: Aqua, Propylene Glycol, Hydroxyethylcellulose, PEG-40 Hydrogenated Castor Oil, Aroma, Benzoic Acid, Sodium Hydroxide.
The warming gel is designed to be used by men and the tingle for women. But the great thing about this lube is you can mix it up and use it as desired, one for intercourse, one for a hand-job, or both together.
A friend of mine was telling me about a lube similar to the Durex Embrace Pleasure Gels a few months ago. I really liked the sound of it and wished he could remember the brand, and where he got it. Once I saw the Durex embrace TV advert I went straight onto the Lovehoney website to purchase it for me and Miss K to try. Over the years we've tried a number of different types of lubes including tingling, flavoured and warming. With the Durex Embrace I loved the idea of it combining to create a new different sensation that we might not have felt before.
When the lube arrived I really liked the design of the containers and how they connected together. The nice simple design is appealing to everyone and is very tastefully done; the flip top means it's very simple to get lube out during a passionate embrace.
The tingling lube was applied to my penis first, it was typical of the other tingling lubes available, likewise with the warming. As you'll hear from Miss K below she has very sensitive skin around her vagina and during use of both products I could tell she wasn't enjoying the experience of the two lubes combined.
For me the sensation of the combined lubes was quite enjoyable, unusual but nice. If I was to describe it, I'd say it was like a static/electric shock. I was able to climax normally and enjoy our sexual experience. The Durex Embrace is condom friendly and lickable meaning it's a good all round lube for those wanting to experiment with something new.
Knowing Miss K wasn't impressed I won't be using the lubes again during intercourse but I have since been given a Durex embrace treat from Miss K and really enjoyed it. It's a hit from me; below you'll see how Miss K found the experience.
The advertisement for this lube has been everywhere and Mr A had mentioned he couldn't wait to try it! I was just as apprehensive as I usually am about lubes that promise to warm or tingle- instead of being as pleasurable as promised I usually get stinging sensations. I'm pretty sensitive to perfumed products and I do have the odd allergy so it's not surprising that for as long as I've tried using lubes I can only find the odd few that actually feel as they describe.
So when we got the Durex Embrace Pleasure Gels I wasn't at all convinced that I would love this product. But being open minded about everything new we try, I had to give it a go! We applied the gels separately, warming to him and tingling to me. We touched each other to get the full effect and get us going. We were already well warmed up so didn't need much of this. By this time I was already concerned that the tingle was also stinging and didn't really feel the 'nice' kind of tingle expected by this kind of lube! Having tried a tingling gel before I was expecting this! It wasn't too bad at first and I was able to ignore and feel a bit of pleasure out of it, but the stinging did put me off so without much hesitation we went for intercourse to combine the two gels.
At first the warming mixed with the tingling to give a whole new, very interesting sensation. I loved his reaction too which really made me want to stay with it and not give up. But then quickly and steadily the warmth of the two gels became hot hot HOT! I felt like I was burning up inside and stinging at the same time concerned me. I met Mr A's eyes and he could tell I was concerned "go with it, just for a moment" and he picked up speed and managed to make me orgasm. I don't know how though! I was very distracted and couldn't wait to wipe away the gel!
So, some very interesting sensations yes but this was completely spoiled by my sensitivity! I think I'll keep this one for his treat, he seemed to enjoy it!!
Try one, and then the other, or both together!
Use anywhere on your body for the ultimate warming / tingling experience.
Lickable! Don't let it kill the moment!
Keep it safe – can be used with condoms – who says safe sex has to be boring!?
If you do feel a reaction, make sure you rinse the area and keep a good eye on it.
Overall a mixed reaction to the Durex Embrace Pleasure Gels, for him it was enjoyable, for her it was uncomfortable. Your experience with the Durex Embrace lube might be completely different to ours (what with Miss K's sensitive skin). If you've ever tried a tingling or warming lube and found it uncomfortable then the Durex Embrace probably isn't for you. On the other hand, if you've had a pleasurable experience with tingling and warming lubes we highly recommend this product.
If you do end up buying it please let us know what you think!
Rating 5/10 
Durex Embrace Pleasure Gels are no longer available, but Durex offer similar lubes and potions. Take a look at what's on offer at Lovehoney. Links below: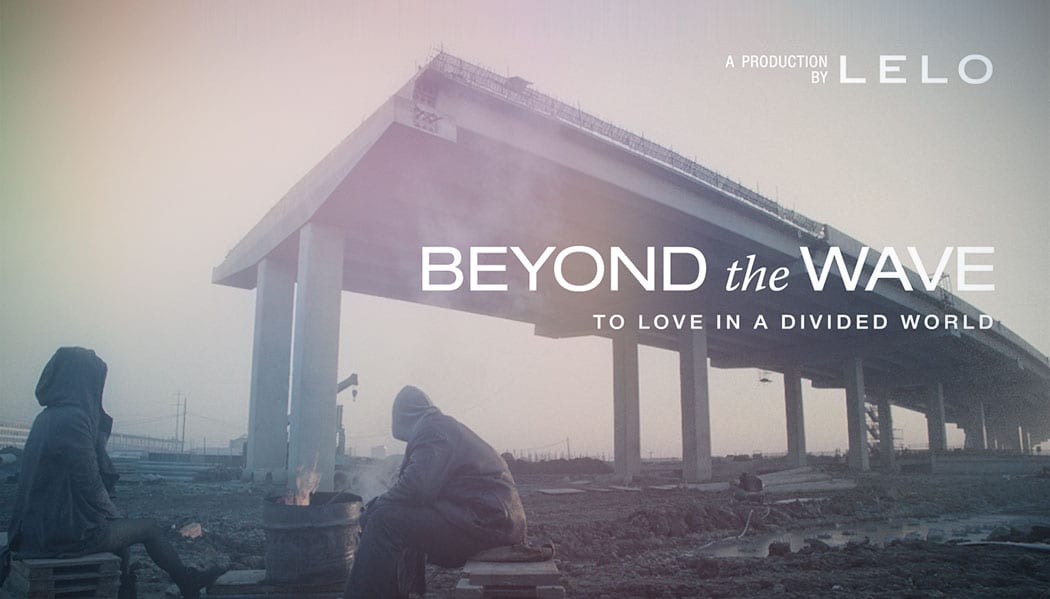 Leading luxury sex toy brand LELO today released a new trailer and interactive experience for...