News: Guys, the solution for climax controlling, now available
Published: Monday, Feb 22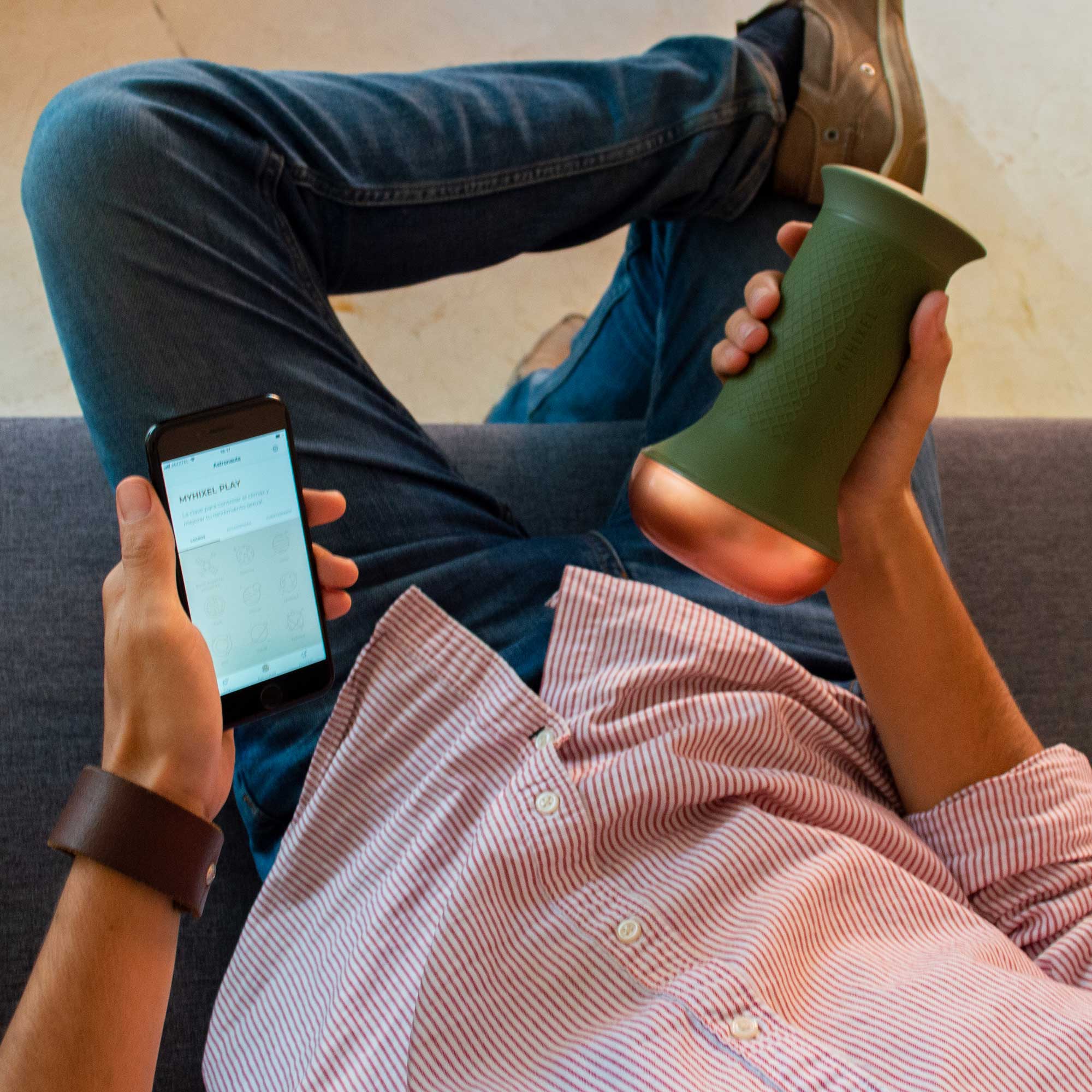 Leading Male Sexual Health Innovator, MYHIXEL have Launched a Device & App that Allows Men to Control their Ejaculation By Up to 7x Longer Totally Natural Way.
An astounding 31% of men between 18 and 56 years of age suffer from premature ejaculation, and 85% of these men prefer to keep quiet about their problem. This is according to a study carried out by the National Health and Social Life Survey (LNHES).
Medical Innovators, MYHIXEL have launched a first of its kind, proven scientific solution – MYHIXEL play app and device.
The team of sexologists, urologists and scientists have combined a gamified program of activities that users can play like a game, with this aid-device that simulates real penetration. Following clinical trials, they have found that the MYHIXEL MED solution can help men control their climax up to 7x longer in an easy, comfortable and fun environment, without resorting to drugs, anesthetic creams or numbing treatments. Their MYHIXEL TR can help men control their climax up to 3x longer! 
MYHIXEL offers all men, the latest medical innovations that improve their intimate life in a natural way. Patricia López Trabajo, Founder of MYHIXEL states, 
"We are proud to present the most revolutionary scientific method that exists to care for male sexual well-being, through the control of ejaculation. This has been made possible by joining an iconic stimulation device with a specific program of activities through our app". 
If you want to know more about the science of the MYHIXEL and it's results you can read them in The Journal of Sexual Medicine, an international medical journal, has published the last clinical study carried out with the MYHIXEL I device in which the participants managed to triple the duration of their sexual interactions. 
What is it?
The Device itself (MYHIXEL 1) have been designed to emulate real penetration. It self heats for a realistic feeling. There's nothing worse than sticking your penis into a cold maturbator. The MYHIXEL 1 is a Therapeutic vibration system which is said to be totally unique to anything else out there on the market. It delivers specific vibrations meant to help enhance ejaculatory control. Anatomical sensations are also uses to again emulate real pentration. 
The Play App offers different stimulation activities that you can follow as a game and track your process. The activities continually adapt to the users results and needs.   
There are two MYHIXEL solutions available depending on your needs:
MYHIXEL TR
This program includes the MYHIXEL 1 device and the app. This is ideal for solo or partner play. It's for men who want to enjoy and enhanced, longer-lasting experience. For men who want next level pleasure, who want to acquire specific motor skills that improve the quality of his sexual performance. The price of this program is £189.00.
MYHIXEL MED
This is for men who ejaculate within 3 minutes of sexual interaction with penetration. You get the device and the Play MED program app. Included is a first online appointment with a specialised professional. The program is a cognitive behavioural treatment protocol that allows the control of ejaculation in a completely natural way. The price of this program is £239.00.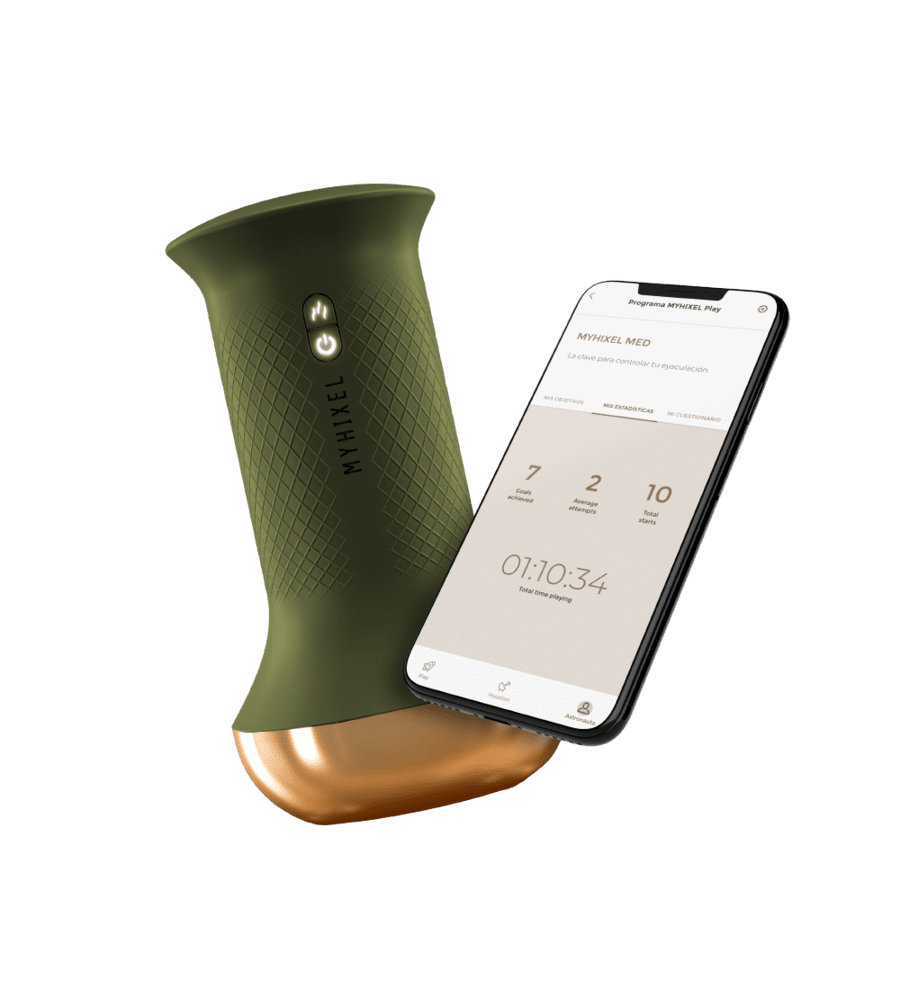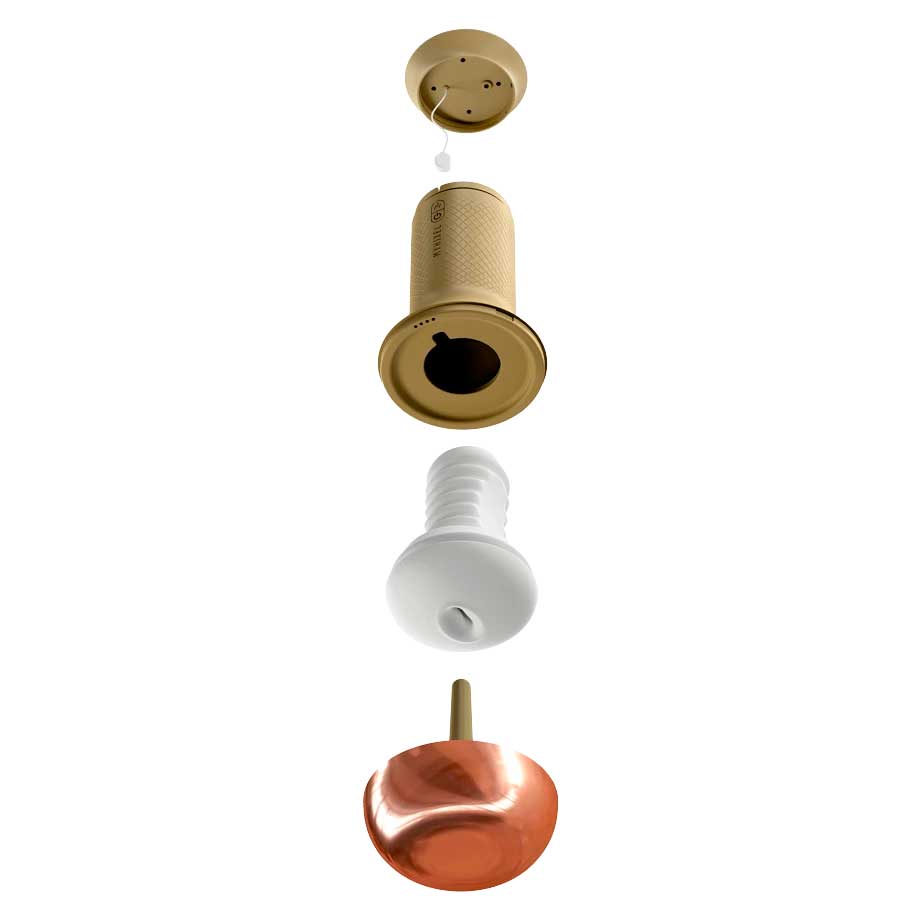 Our Thoughts
I'm not sure about you guys, but I wouldn't mind lasting a little bit longer during intercourse. The product and the app look really well thought out and polished. The amount of scientific knowledge that's gone into this is really reassuring. 
We're really interested to see what the MYHIXEL device has to offer and how it actually works as a training product. I think if it's fun to use and pleasurable it's something I'd be more likely to return to and continue using, especially if the benefits of the program will be to extend by time during intercourse.
We'll hopefully be getting one of these products to review for you. We'll let you know if it works! 
MYHIXEL MED – £239.00 
MYHIXEL TR – £189.00
Along with the MYHIXEL 1, MYHIXEL also offer toy cleaner, hands free kit and a natural based lube which contains phytoplankton, which we had to google to find out that it's a microalgae with proven benefits for the health of the skin in your most intimate areas.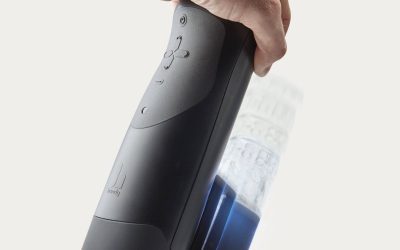 The Handy is "the most advanced sex toy ever created", guaranteed to give you a mind-blowing...