Review: Super Stretchy Multi-Use Stroker
Published: Sunday, Nov 16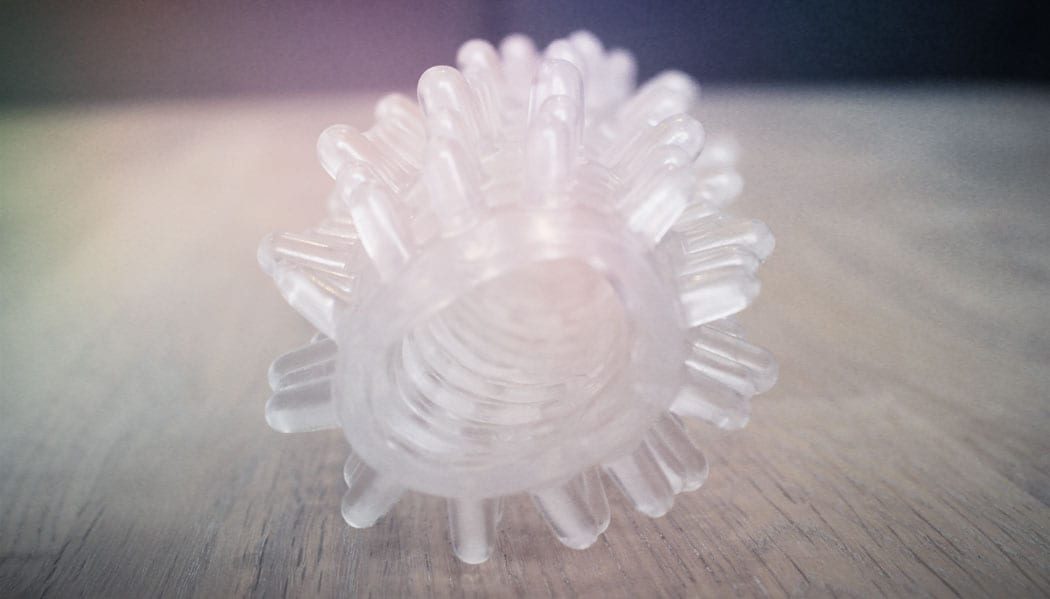 The Super Stretchy Multi-Use Stroker can be used as a tantalising cock sleeve or as a stimulating male masturbator.
The sleeve is reversible and has a nodules texture to the length of one side. Simply turn the nodules to the outside in order to use as a sleeve and to the inside to use as a masturbator.

The stroker is made of skin-safe phthalate-free material, and is ideal for male solo use or to enhance girth and texture for couples during intercourse. It can be washed easily using anti-bacterial soap and water.

The product is 7 inches long with a 5 inches circumference.
Over the last few years I've tested quite a few of male masturbators, ranging from the lower priced TENGA one use eggs to the more expensive masturbators such as the PULSE , REV1000 and Fleshlights. I won't lie, I wasn't really expecting much from this £7.99 multi-use stroker- but I was pleasantly surprised.
As a Cock Sleeve I can't comment as Miss K and I aren't too keen on cock sleeves, we've had bad experiences in the past and for us they get in the way rather than add to our sexual experience. What I can see from having a good look at the toy, is that using it as a cock sleeve will increase the girth of your penis greatly.
The material is quite thick yet stretchy, ideal for solo pleasure. I recommend lots of lube to put the stoker over your penis, because it's so tight when on (which is a good thing). The stroker appears to be long enough for all guys to enjoy and looks non-offensive to look at if you want to use it with a partner.
As I stroked this toy up and down the shaft of my penis, the nodules really added to the experience, and the tightness of the toy intensified every sensation I was feeling. Once I'd climaxed the toy was so easy to clean, helped by the fact there's a hole at the end of it and I could just turn it inside-out. I simply ran it under the hot water tap and used some anti-bacterial gel.
At £7.99 this toy is great value for money. If you're new to male masturbators and worried about forking out a lot of money for something different, why not give this one a try first. I've used it a few times now, and although the overall experience during use isn't up there with the more expensive toys, it still beats just using your hand!
Firstly, as Mr A said above, I'm really not keen on sleeves. Mostly because we don't need added girth or length but also because I'm sensitive 'down there' so I don't think I would enjoy the textures. To be honest, I really can't see how this product can be used as a sleeve anyway. Turning the nodules to the outside and slipping this on any sized penis would make it an alarming size! I can't imagine how the nodules would feel during intercourse and I certainly wouldn't take it seriously. The length also doesn't really make sense for sleeve use, and I can imagine the end would just be flapping around. Saying that, I would prefer for Mr A to use this toy as a masturbator, and I would definitely use this toy on him.
He's only used this toy on his own so far, and it's clear to see he enjoys the feel of the stroker. I think the good thing about this product is it's non-offensive and doesn't look like a vagina, or, in fact, a sex toy. From a female point of view this makes the use on him much more about giving him pleasure and doesn't take away from the fact that you're there, being sexy and giving him his treat.
Inserting my finger into the toy, I can feel why Mr A likes the feel of the nodules on the inside of the stroker. The ribbed outer texture also means a great grip while focusing on the pressure of his treat. Add lube to the inside and get ready for intense sensations!
Great value, can be cleaned easily and used again and again. Great for beginners, I think this is a sex toy essential!
Use lots of lube with this toy
Use as a masturbator with the nodules to the inside
As a cock sleeve, turn the nodules to the outside.
Overall, because it's a bargain and pleasurable to use.
Rating 6/10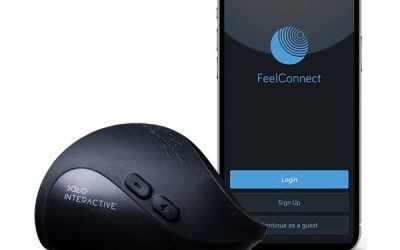 Sex-tech company Hot Octopuss launch PULSE SOLO INTERACTIVE their first interactive toy featuring...