Condom creators Skins sent us a selection of their packs in exchange for an honest and detailed review.
Skins are a brand who promise all the protection without compromising on sensation, which means you make no sacrifices for your fun!
Experiment, indulge and explore with a partner with these natural condoms. Clear in appearance and soft to touch, the latex condoms are all lubricated well, with no off-putting latex smells. Exactly what they appear to be, the condoms come in many different packs to make your choice easy, fun and so, so satisfying!
Soft, silky and truly natural.
Condom Size:
Length : 185mm
Width : 52mm
Thickness : 0.065mm (65 microns)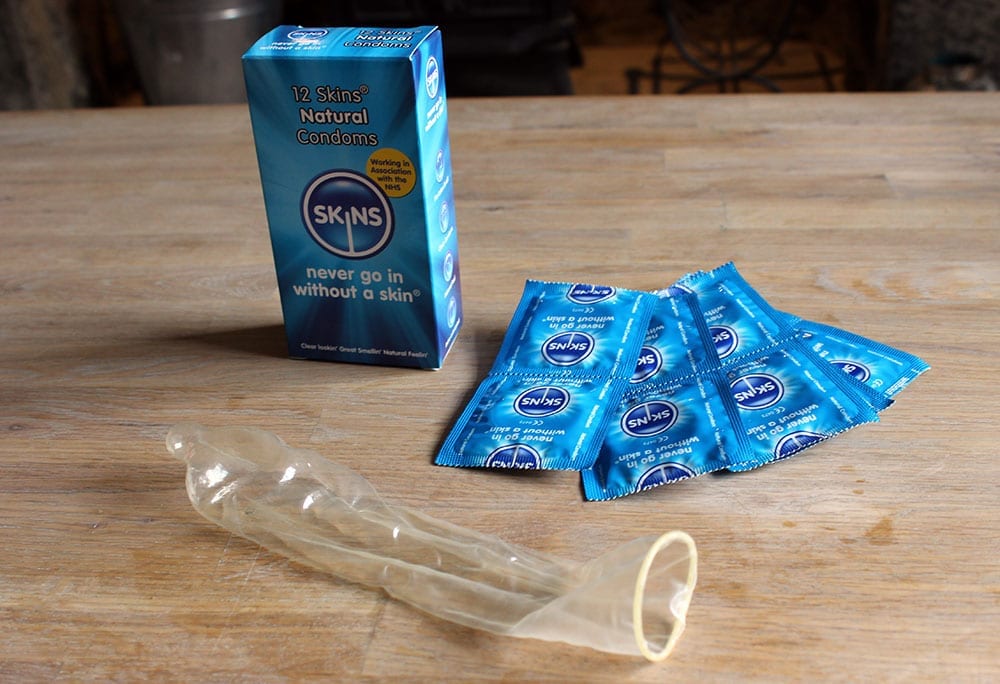 Miss K: Putting one of these condoms on, we wanted an experience that made us feel as close as possible. From my point of view, this condom really did make the sex feel very natural. Thin enough to feel, but more importantly soft against my delicate skin so I could feel each and every movement and the warmth of him through the condom. I completely forgot we were using a condom and for a couple that doesn't often use protection, the natural condom was a really positive and genuinely natural experience.
Mr A: A nice simple condom that does the trick.
Raised dots and ribbed lines to enhance the pleasure for her.
Condom Size:
Length : 190mm
Width : 52mm
Thickness : 0.065mm (65 microns)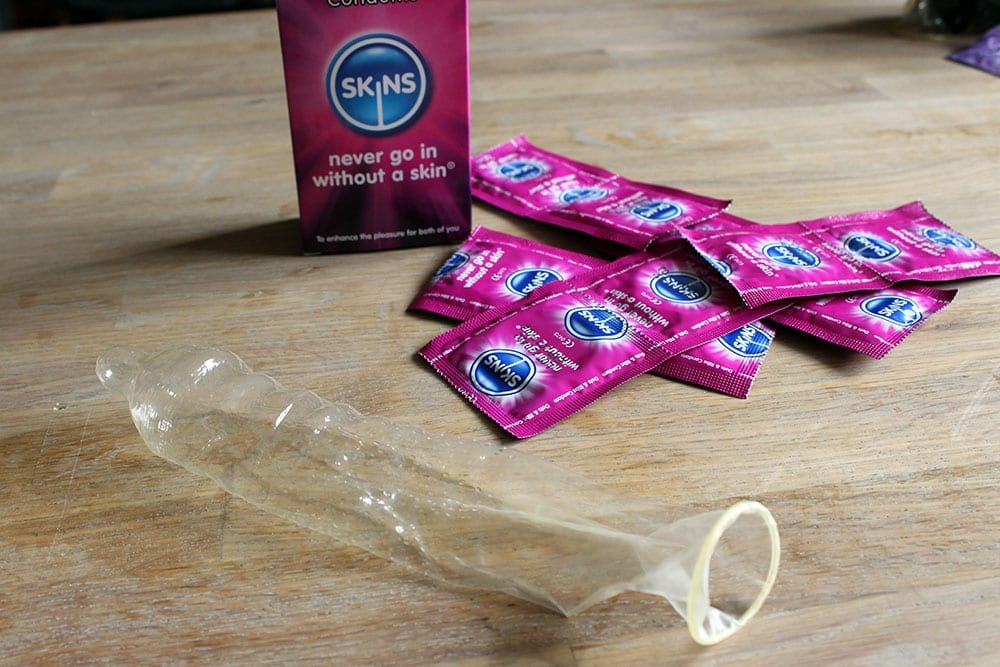 Miss K:  I love a good textured condom, and I have to say this one is very subtle. It enhanced the pleasure for me and had a soft, lubricated finish that made it easy to apply and to slide against the skin. The raised dots and ribs made me sensitive and tingled when Mr A gently thrust in and out at the beginning of our session. This tempting tickle with every thrust made me want him even more!!
Mr A: I've never really been one for Ribbed or Dotted condoms as I don't really feel the textures apart from when putting it on over my penis. Miss K seemed to love the added texture though, so it's a good thing in my eyes.
Do normal condoms feel a little tight? Then try this one on for size!
Condom Size:
Length : 205mm
Width : 57mm
Thickness : 0.065mm (65 microns)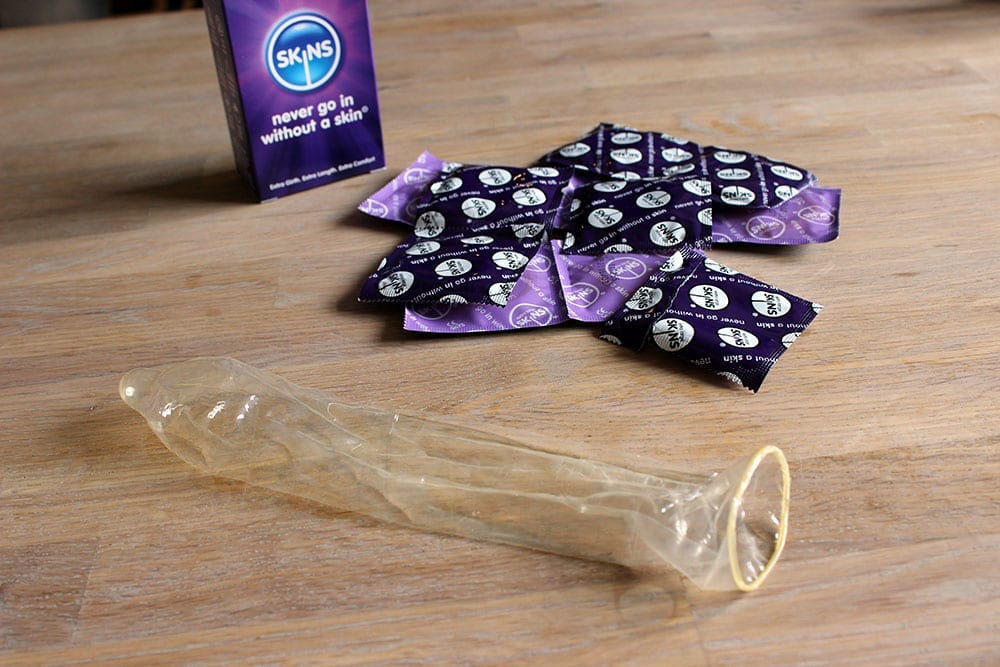 Miss K: Mr A really wanted to try this for size, and when he did he actually felt comfortable! With not too much excess, he was impressed (I could tell) with himself for fitting into these so snugly. I could, however, feel the sensation that it was moving and a bit 'baggy' compared to what it normally feels like for us, so maybe we should stick to normal sizes for now 😛 Otherwise just as soft and silky as the others!
Mr A: As Miss K has said, I sometimes find condoms far to tight, to the stage where I'm worried about losing sensation because of it during sex. I preferred the Extra Large for the girth, but certainly didn't need the extra length!
Thin enough to feel like you're going in without a skin!
Condom Size:
Length : 190mm
Width : 52mm
Thickness : 0.060mm (60 microns)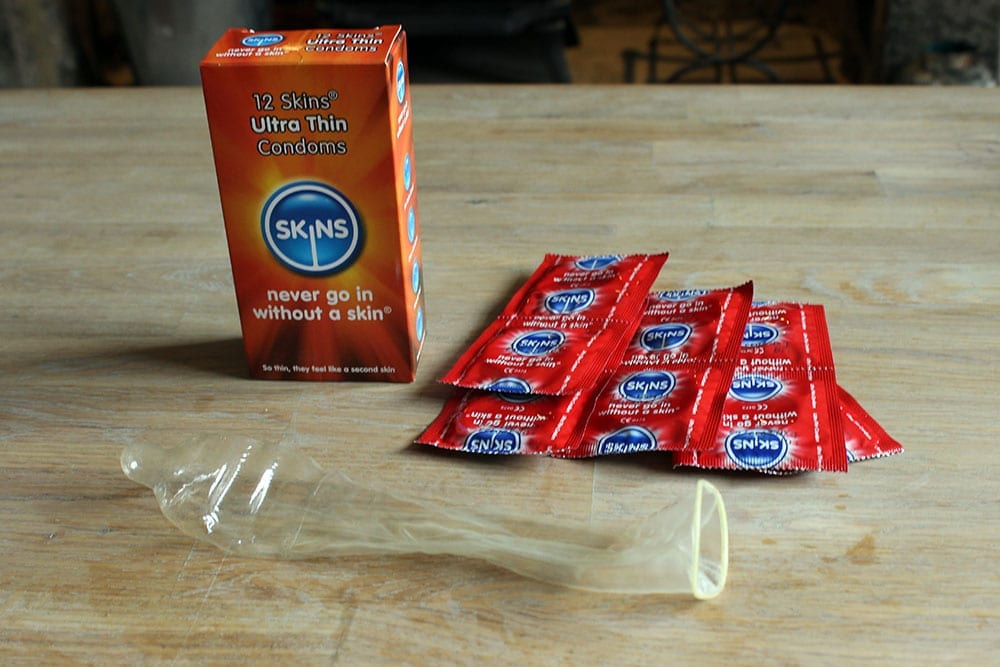 Miss K: I could tell that this condom was thinner than the rest, but it still felt safe and strong when applied. Again lubricated to make application safe and comfortable, this is very close to the natural condom, but you can feel the difference in texture. This one is textured more like a condom but is still soft and molds to the penis more than other condoms to create a closer fit, making sex feel closer and more sensitive.
Mr A: Slightly thinner than the Natural range, these Ultra Thin condoms aren't as noticeable during sex. Ideal for those who want to feel more during sex.
Stay safe during oral sex without tasting latex! In the pack there are 3 x Minty Mouthful, 3 x Blow Me Bubblegum, 3 x Bangin' Banana and 3 x Succulent Strawberry Flavoured Condoms!
Condom Size:
Length : 185mm
Width : 52mm
Thickness : 0.065mm (65 microns)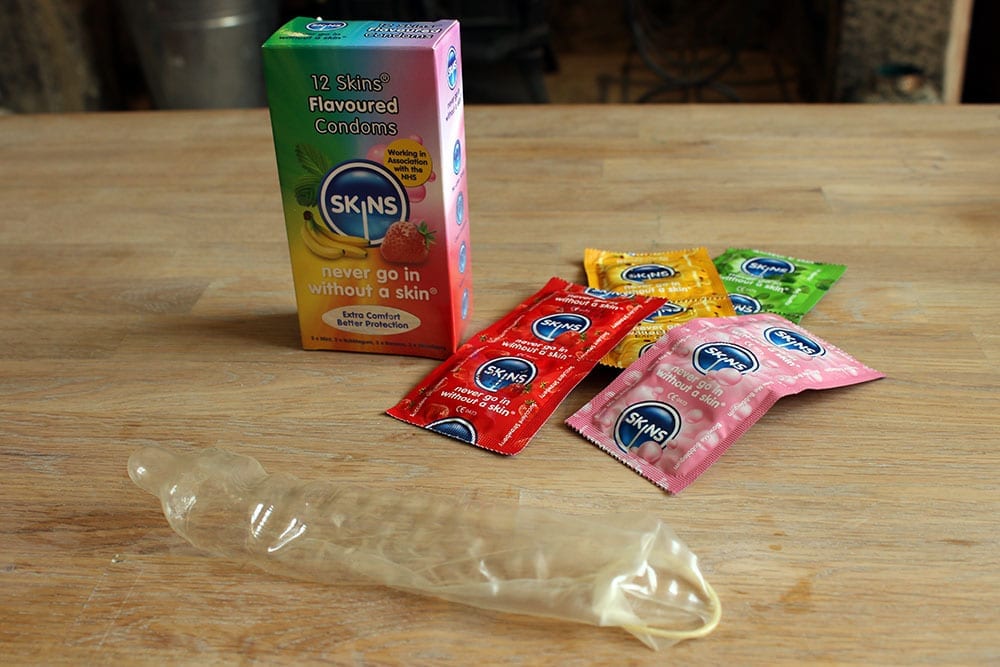 Miss K: I've got to say, we don't usually use condoms for oral sex, but we tried these for a bit of oral sex and then intercourse. I actually really enjoyed the flavours. I found bubblegum weird though, all I wanted to do was have a chew on the condom!! Each flavour is actually very tasty. Flavoured condoms are a great idea to protect against STIs and with the taste of bubblegum to lick and suck, he enjoyed every moment!
Mr A: You've got to love a flavoured condom! The smell of each of the flavours was spot on, I didn't taste it as…well that felt wrong. Miss K seemed to like the taste though and it means for great oral stimulation before sex.
A novelty condom to get him laughing and her licking and slurping away!
Condom Size:
Length : 190mm
Width : 52mm
Thickness : 0.065mm (65 microns)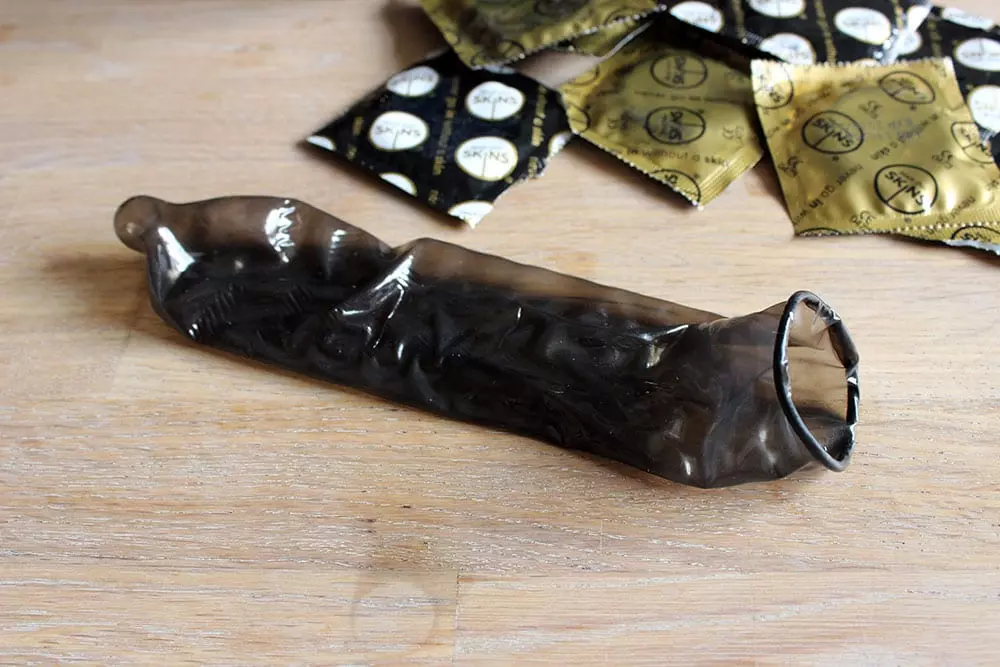 Miss K: Again, we wouldn't usually use condoms for oral sex, but as a treat for both of us we tried this one out! The actual condoms being black are quite funny, to see his pink skin wrapped up like a chocolate delight. Because Skins condoms don't smell of latex this condom smells like pure chocolate! So mouthwatering it seems real, no doubt Mr A enjoyed my ravenous licking and sucking as much as I did!!
Mr A: We couldn't believe how much these actually smelled like Dark Chocolate! The condom smells really nice and is also a bit of fun because of it's colour. Like the flavoured ones above this condom is a great novelty condom, which also encourages your other half to stimulate you orally before hand.
We haven't used condoms since we started dating, and when we have the odd few times it was due to me being on antibiotics- it felt like safe sex rather than fun sex! We tried these condoms and I enjoyed sex so much still, that I would happily use them as contraception full time! If it wasn't for the control of being on the pill for me, I would completely embrace being natural and enjoying these condoms as part of our relationship. I think my favourite have to be the natural condoms.
Skins have a great range of condoms which are perfect for safe sex. There's enough in their range to ensure you have have safe sex while also having fun with their more novelty ranges. If you've never tried a Skins condom, why not give them a try.
You can buy Skin Condoms are available from a number of locations:
Lovehoney UK – Prices from £8.99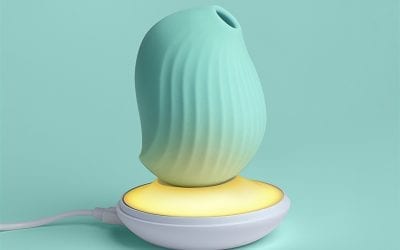 What exactly is the Obii?Obii is a clitoral massager with suction and vibration modes, created by...